mSpy is a parental control app developed to aid parents in keeping their children safe online. It offers an array of advanced monitoring features like tracking GPS location, monitoring call logs, multimedia files, and social media activities.
The digital landscape presents new challenges and dangers, leading concerned parents to equip themselves with tools like mSpy to keep a protective eye on their child's online activity. However, as children grow older, gain awareness of digital threats, and start valuing their privacy more, there comes a time when parents may decide to remove such monitoring tools. This is where our step-by-step guide comes in handy. In this blog post, we'll detail a simple process to remove mSpy from an Android device, ensuring a seamless transition as your child embraces responsible independence online.
Let's dive into understanding what this software really is and, most importantly, how to remove it.
What Is mSpy and How Does It Work?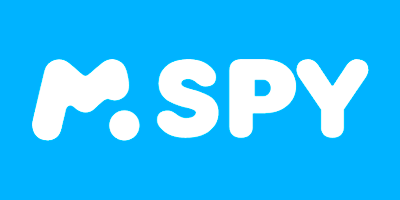 mSpy is primarily used by parents to monitor their kids' online activities and by employers to keep an eye on their employees' phone usage during work hours. However, it can be misused for other, less scrupulous activities. Once installed, mSpy begins gathering data about your child's activities which you can view from your mSpy Control Panel. This platform is accessible directly from your smartphone, and the app works seamlessly on both iOS and Android devices.
For additional functionalities, you may need to jailbreak or root the target device. If you're interested in giving mSpy a try, you can try mSpy now.
How to Detect mSpy on Your Android Device?
mSpy is a powerful tool for parents to keep tabs on their child's online activities. However, if you're concerned that your device might be monitored without your knowledge, it's essential to understand how to detect mSpy. Here are a few signs and steps that can help you identify if mSpy or a similar spy app has been installed on your Android device.
🪫 Unusual Battery Drain. One of the most common signs of a spy app like mSpy on your phone is faster than usual battery drain. These apps run in the background, continuously collecting data, which can significantly reduce your battery life.
📊 Increased Data Usage. Spy apps need to send data they collect from your phone to an external server. If you notice a sudden spike in your data usage without any apparent reason, it might be a sign that a spy app is installed on your device.
📱 Phone Performance Issues. If your phone is running slower than usual, frequently freezing or crashing, it might be due to a spy app consuming your device's resources in the background.
😱 Strange Background Noise. While this may not always be the case, some users have reported odd background noise during calls. This could potentially be a sign of a call recording feature of a spy app.
Detection Through Device Settings
Check your installed applications: Navigate to your device's settings and go to the list of installed applications. mSpy is typically disguised under a different name – often "Update Service". If you see this or any other application that you don't recall installing, it could be mSpy or another spy app.
Check for Device Administrators: Spy apps often require administrator privileges. Go to "Settings" > "Security" > "Device Administrators". If you see any unfamiliar apps with administrator privileges, it could be a sign of a spy app.
Check Running Services: Go to "Settings" > "Developer Options" > "Running Services". Here, you can see all the services running on your device. If you spot anything suspicious or unfamiliar, it could be a spy app.
Remember, detecting a spy app can be tricky since these apps are designed to run stealthily. If you suspect that mSpy or any other spy app is installed on your device, it's always best to consult with a cybersecurity professional or a tech-savvy friend to help ensure your privacy is protected.
How to Remove mSpy From Android?
The need to remove mSpy from your Android device can arise due to various reasons – maybe your child has grown up, maybe you've come to trust them with their online behavior, or you simply no longer find it necessary. Regardless of the reason, the process is straightforward. Here's a more detailed step-by-step guide on how to uninstall mSpy from an Android phone.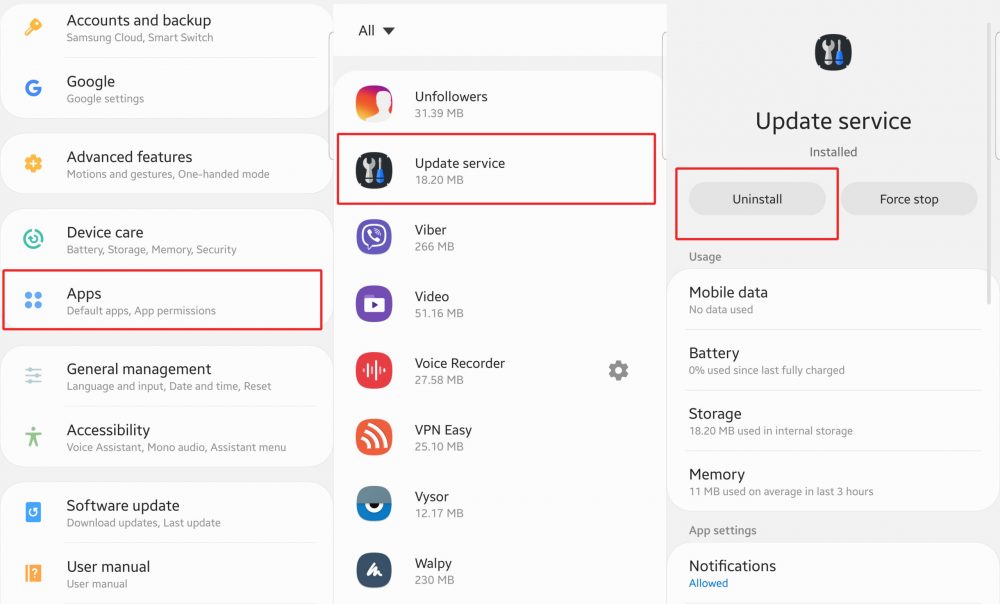 The uninstallation process should begin, and in a short while, mSpy will be removed from the device.
If you can't see the 'Uninstall' option or if it's greyed out, it might mean the app has administrator privileges. In this case, you will first have to remove these rights. Go to Settings > Security > Device administrators, find Update Service (mSpy), and deactivate it. After doing this, you should be able to uninstall the app.
By following these detailed steps, you should have successfully removed mSpy from the Android device. However, if you encounter difficulties or suspect that mSpy or another spyware is still present on your device, it's advisable to consult with a cybersecurity professional to ensure that your privacy is fully restored.
How To Find Hidden Apps on Android [Life-Hack]
👉 FAQ
We hope these answers provide a clear understanding of mSpy and its workings. However, if you have any more queries, don't hesitate to reach out to the customer support team. They are always ready to help you safeguard your digital space.
Conclusion
In the digital era, safeguarding our children from potential threats is a challenging but essential task. Tools like mSpy have revolutionized parental control, offering comprehensive monitoring capabilities that ensure the safety of our children in the vast world of the internet. Yet, as children mature and develop a better understanding of online safety, it's crucial to allow them some autonomy and privacy. This is where understanding how to detect and remove such apps from their devices becomes invaluable.
This guide has provided you with detailed steps to detect and uninstall mSpy from an Android device. Additionally, we hope that the frequently asked questions section helped address your queries and concerns. Remember, while tools like mSpy can be a great help, fostering open and honest conversations about online safety with your children is of utmost importance. Encourage responsible online behavior, and they'll be well-equipped to navigate the digital world. If you have any further queries or need additional assistance, feel free to reach out to mSpy's support team.