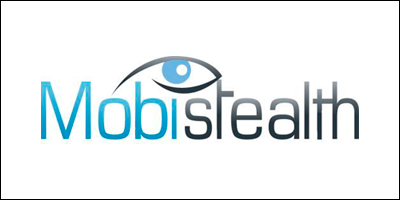 The question of online security is one of the most important ones, nowadays. With the internet connection available almost anytime anywhere it is almost impossible to feel completely safe. And whose security is valued the most? Our children. To shield their kids from the harmful influences of online predators and other kinds of awful people many parents are using monitoring software, and perhaps so should you. These kinds of applications are also extremely useful for employers that value control over the usage of company-owned devices.
There are lots and lots of different programs out there that vary in terms of quality and price, as well as overall functionality and stability. MobiStealth is a great example of a monitoring program that does exactly what it says on the website – and does it well. Let us take a look at a brief list of things this software can do.
MobiStealth Main Features
Web browsing
Application listing
Contact book spy
Remote installation
More About MobiStealth Features
Call recording
One of the most basic and needed functions of any mobile spy application is of course the call recording. This is as simple as it can get. With a few clicks on the control panel (of course only if the device is connected and the application is running) you can make a full recording of any call that you are interested in. Next, the sound file will be uploaded to the MobiStealth servers, keeping it safe and secure. The app records both sides of the conversation, without letting the caller and the device owner know that they are being recorded. You will be able to download the recording if you want to listen to it later on, or on another device.
Call logs
With this feature, the application user gets full unrestricted access to the call logs of the targeted device. MobiStealth allows you to see time stamps, type of call (was it a missed one, incoming one, etc) as well as the phone number and the name of the contact.
Call Blocking
Oddly enough, this feature allows you to mark any phone number as unwanted, and the owner of the device will be no longer able to contact this number as all incoming and outgoing calls will be blocked. This great feature is for caring parents who suspect their children are being influenced by the wrong crowd, or for responsible employers that want to restrict any non-job-related calls being made by their workers.
Phone surroundings listening
If for some reason you can't contact the device's owner by any conventional means but you still want to make sure they are safe and in a controlled environment you can always rely on the Surrounding listening function. Since almost everyone has a smartphone on them at all times, this feature is greatly effective at monitoring the current activities of your employees or family members. This turns the smartphone into a live bug allowing you to listen to everything that is going on around the device itself. Note, that this function only works on Android devices.
Gmail
Emails are considered by many as the more formal way of messaging online. Teachers are sending information for their classes, job employers are using email to give official requests and tasks for their workers. It makes sense that if you want to monitor someone's online presence – it is important to make sure that emails are covered too. By selecting "email" at the MobiStealth control panel you will be presented with all the emails sent and received by the Gmail app, as well as the ability to view and download all of its contents, to see the deleted mail, and to search through the whole list by email addresses or keywords.
SMS tracking
Everyone uses SMS for a different reason, but yet this method of online communication remains as popular as ever. With the MobiStealth monitoring application, you will be able to see all of the messages sent and received (as well as the deleted ones) with all the information regarding said messages: Phone number, timestamps, attached media, and the contents of the message itself. A truly indispensable feature for the caring parent.
Keylogger
What is a keylogger? To put it simply it's the kind of a program that registers all of the keyboard button presses and records into a file that is saved to view later. One of the best things about keyloggers is the fact that it works in every single application that uses the keyboard for input. Social media sites, messenger applications, various other apps, and games – everything, a keylogger will be there for you in your time of need.
Various social media log
Messengers and social media are the number one activity online for a massive amount of people, especially young ones. Every teenager has at least two or three accounts on different social media, like Instagram, WhatsApp, Facebook, Viber, etc. What MobiStealth does is provide you with an opportunity to monitor said accounts by getting access to the instant messages, pictures sent, videos, and other media sent. You will be able to see the whole conversation logs as well as the deleted messages in some of the apps. Though not all of the applications are supported on iOS, you could always use Keylogger for those purposes instead.
Application list
Do you want to know what kinds of games your child is playing on their phone? Or perhaps you want to know if your spouse has any dating apps installed? Or even maybe you are an employer and you suspect one of your employees is actually looking forward to leaving the job and even has a job-seeking app installed? Well with Mobitstealth you will be able to do that without any problems by visiting the control panel and selecting the corresponding option. You will be presented with a full list of the applications installed on the device as well as its current versions and other info.
GPS tracking
The ability to know the exact location of someone's phone is by itself a very useful one. Everyone has their phone with them pretty much all the time, which makes GPS tracking very effective. Parents will love the ability to check up on their children to see if, for example, they are skipping school or are they went to their friend's house as promised. The GPS tracking will also be unremarkably handy if the child simply loses their phone, as it happens sometimes. It's not that hard to find a good use for this function, for sure.
Appointments log
Knowing what the device's owner has planned for the next few days may be crucial in ensuring their safety. What if your kid has arranged a meeting with a stranger they met online? Or perhaps your employee had an appointment made with someone from the rival company? With the help of MobiStealth, you will be able to look at all the appointments on the phone, providing you with an opportunity to stop some things from happening, before it gets too late.
Bookmarks
If you are interested in what websites are the device's owner visits more often – you should probably take a look at the bookmarks. Some people are even bookmarking the social media pages of their "secret friends" so their profile wouldn't show up in the "friends" tab. Either way, the bookmarks feature of MobiStealth is pretty useful in any other situation. Give it a try and see what you will find!
Browser history
One of the most useful features of the MobiStealth monitoring application is the ability to see the whole browser history completely unrestricted, with all the addresses of the sites visited shown, complete with timestamps and actions performed on the pages themself. You can also block any site from displaying on the target device providing an additional layer of protection for your child from potentially harmful or age-restricted content.
Device blocking
In the case of losing the smartphone itself, a MobiStealth user can block it remotely, making the device unusable until the locking is lifted, protecting the personal information of the owner. This feature is also will be handy in the case of the device being stolen, so the company employers will appreciate the additional layer of protection the company-owned devices will get from it.
Notifications
With this feature, parents can create a list of restricted words and get a notification if any of those words would get typed in in a message or a search query. Probably the best solution in preventing your child from learning more about some kind of adult-themed material, or shock content. The device owner wouldn't know that you got the notification, so it is possible to use this feature as a tool for some companies to monitor all the outgoing messages containing the name of rival corporations, for example.
Contacts
There can be a lot of reasons why you would want to look at the target device's owner contact list. Perhaps you are in urgent need of some person's phone number that you forgot, but you do know for sure that that number was in the device's owner's phonebook and it's just way quicker that way. Perhaps you want to know for sure if your employee has all the contact information needed to carry on his tasks. In any case, with the help of the MobiStealth control panel, you can get full access to the contact list of the smartphone, including phone numbers and other contact information like the name of the contact itself.
Support tickets
With MobiStealth you will always get help, whatever the situation. Do you have a problem installing the app on the device? Perhaps you are just confused a little bit and haven't fully figured out how the control panel works. Contact the support staff and don't hesitate – the team of friendly and knowledgeable members of MobiStealth employees will be happy to guide you through any troubling situation. The support is completely free and very helpful making the customer experience pleasant and positive overall.
Switching phones
This feature provides you with an opportunity to switch the smartphone that is targeted, while also continuing to use the same license plan. So, if you bought a whole 12-month plan, but your kid decides to upgrade to a different model of a smartphone? Well, you can easily transfer from one device to another, without having to cancel the paid subscription, or without the need for an additional payment.
Money-back guarantee
MobiStealth offers a 15-day money-back guarantee. If you aren't satisfied with the application or don't like the service, you can always contact the support via email or through the MobiStealth website itself and you will be issued a full refund.
Remote upgrades
Yes, once installed the MobiStealth app will then continue to update itself whenever the new update is available, keeping the software version always fresh and full of amazing new features. The constant rate of the updates helps with the stability of the application too, making it more and more reliable as time goes on and the imperfections get reworked and polished.
Invisibility
Being a monitoring spyware app MobiStealth is completely silent and hidden, not showing even the slightest signs of its presence. No notifications, no icons, nothing. It is fully invisible to anyone who doesn't look for it specifically, and even then – it is still hard to detect. All the call recordings, message monitoring, and the other functions of the application are performed in complete secrecy, leaving no traces of the app's very existence.
MobiStealth pricing
MobiStealth offers a big variety of different subscription plans, differing in both the platforms it supports, functionality, and price range. The subscriptions for Android devices come in two packages – PRO and PRO-X. The PRO package contains the most basic functions and costs $59.99 for one month, $79.99 for three, and $149.99 for a whole year. The Pro-X comes for a higher price but also provides a lot more functionality. Pro-X is $69.99 for a month, $99.99 for three months, and $179.99 for a year.
iPhone subscriptions are limited to one, but the main advantage for it – is its extremely low price and the ability to install without jailbreaking the device. It costs $49.99 for three months and it's called Premium Plus. One of the best deals for iPhones on the market, for sure.
For monitoring the activity on the computers there are two subscription plans, one for Macs and one for the PC. The Windows package is named PRO and it will cost you $99.99 for a year, $79.99 for six months, and $59.99 for three. The macOS package is called LITE and costs $79.99 for 12 months, $59.99 for 6, and $39.99 for three accordingly.
Please have in mind that according to the information on the site MobiStealth supports the 15-day money-back guarantee policy, so even if you ever get a feeling that you've paid for an inferior product a bit too much – which is of course not very likely – you could still get your money back and perhaps consider taking the different money plan.
HOW TO
How does MobiStealth work?
First, you go to the MobiStealth website and register an account there. After purchasing a paid subscription you will be given a link to the APK file. After successful installation on the target device, the application begins capturing all the data needed and sending it to the MobiStealth servers online. You could start monitoring right after several minutes, as data will finish uploading. Done, now you will be able to use the controlled panel to see all the material captured (photos, SMS messages, Facebook messages, etc).
How to install MobiStealth?
First of all, you need to purchase a subscription. Head over to the MobiStealth web page and confirm your purchase.
Choose your target's mobile platform.
You will get an email with detailed instructions.
Follow the link in the mail and download the file.
Open up the file on the target device. Install the app.
The app installer will ask for different permissions. Tap "allow" each time the window pops up.
Now you can log in to the control panel on the website, from another device and start monitoring.
Do I need to jailbreak my iPhone or iPad?
It is not necessary. One of the core features that make MobiStealth so attractive to iOS users is that it does not require the device to be jailbroken. To use the device in the non-jailbreak mode you simply need to know the device's Apple credentials and make sure that the iCloud back-up is on.
How do I log in to MobiStealth?
Head over to the official website and input your credentials over the "login" page. That's it, now you can start monitoring right away. (Considering you bought the paid subscription plan, of course).
How to uninstall MobiStealth?
Head over to the control panel and locate the "Remote uninstallation" button. Pressing the button will initialize the hidden uninstallation process on the smartphone itself, and after about 5 minutes the process will be complete. The application removes itself as well as all the traces of its previous activities, making it almost unnoticeable even for skilled, tech-savvy users.
FAQ
Q. What is MobiStealth?
A. MobiStealth is a monitoring app, mostly used by parents and corporate employers. It combines in itself a good range of functionality at an affordable price. It is really one of the best solutions for Apple products, and it's pretty decent for Android devices too.
Q. How much does it cost?
For Android devices:
PRO package is $59.99 for a month. $79.99 for three, $149.99 a year.
Pro-X: $69.99 – 1 month, $99.99 – 3 months, $179.99 a year.
For iPhones: $49.99 for three months.
PC / Mac plans:
Mac / iOS package (LITE) will cost you $79.99 a year, $59.99 for half a year, and $39.99 for three months.
PC package (PRO) is $99.99 a year, $79.99 for a half, and $59.99 for three months.
Q. Does MobiStealth have a free trial or a demo version?
A. You can look at how the control panel and the app in general works right here on the demo page of the website. As for a free trial – no, there is no such option, but MobiStealth offers a 15-day money-back policy, so if for some reason you wouldn't like the product – you always can count on this money-back guarantee.
Q. Is MobiStealth legal?
A. Of course, the software is absolutely legit. This app is used in a great number of countries for different purposes, such as parental control, employee monitoring, and so on, without breaking the laws. You can read more about this on the official page in terms and conditions.
Conclusion
Overall, MobileStealth is a great app that can satisfy the majority of customers. Although it has a few complications regarding compatibility, it offers plenty of useful features for a reasonable price, which is always great. If you've been looking for a solution that can help you protect yourself, your kids, or your business, MobileStealth is a good choice that will guarantee you the most enjoyable user experience. With the help of this software, you are always secure. Make your life more comfortable and get rid of stress that can do a lot of damage. Use this review as a little guide that will show you all the pros and cons and how to use MobileStealth.