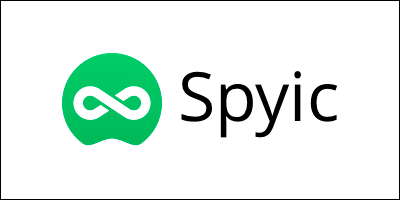 Today's technologies make everything easier, but they also open a lot of new opportunities for people who are not quite honest. Unfortunately, a great number of people want to get a profit by tricking you.
The most in-risk group is kids because they are inexperienced and naive, and they can get into complicated situations easily. Besides, the internet is now available for everyone, which makes communication simpler. This may lead your kids straight into the hands of scammers, sexual predators, or other criminals.
The second group that can cause trouble is your staff. Employees are not always loyal and committed, so if you have a business you should keep an eye on any suspicious activity. To protect your money, life, and lives of your loved ones, Spyic offers an outstanding solution — the software for parental control and employee monitoring. With over 1,000,000 users from 190 countries around the Globe, Spyic guarantees you the most discreet, enjoyable, and reliable remote monitoring to always keep in touch with something important for you.
All Spyic Features
Call Tracker
Make sure you know whom your employees or kids are in touch with. This feature shows you 5 of the most popular contacts and other calls with detailed logs. Here you can see a phone number, contact name, timestamp, and call duration. Just open the dashboard and find the necessary tab here to open the window with call logs.
Parental control: protect your kids from dangerous people and suspicious contacts. Get to know more about your kid's company to not let him or her get into trouble. Sometimes, we have to barge in.
Employee monitoring: Do you think your employee is on the phone too often? Check if he or she does not communicate with competitors, or sharing commercial secrets. Track how much time is wasted on phone calls, instead of working.
Track SMS
One of the most informative ways to communicate is texting. It allows you to share various important facts, details, and other information that you don't even have to remember because it's always available to read. When the mobile industry started to develop, SMSs were very popular. Nowadays, they have become less demanded, due to the existence of various online messengers. However, they are still pretty convenient, so many people use SMS as a quick way to tell something important. Especially what comes to iPhone users. And if you want to know what secrets your employees or kids are hiding from you, just open the Spyic dashboard and read everything the person you are spying on has sent or received.
Track Location
Nowadays we have a variety of devices that allow us to find a thing or a person. However, even this is not enough. More and more often life presents us with new surprises and situations often happen when it is not enough just to write a message or call a mobile phone. Life, as it is now, is full of contingencies and stressful factors. If you had an opportunity to simplify your life or just become calmer and more confident in what is happening, would you like to take this opportunity?
Whatever it is: tracking personal belongings, tracking a child or a close relative, monitoring an employee. Whatever goals you pursue, Spyic will become your best friend, who will always come to your aid. The device allows you to monitor objects remotely.
Do you have a teenage child? Personal boundaries are essential and must be respected. But who will take care of the health of your nervous system and the safety of your child? Don't trust your new nanny? Have you suspected your soul mate of infidelity or lying? Know, now you do not need to worry about guesswork. Only you can choose what you want for yourself.
Geofence Alert
Tracking geo positions is great but may not be efficient in some situations. Besides, it requires your personal attendance if you want to monitor where the person is. For those who have no time to constantly watch the exact position of the target device, there is a special feature that can be extremely helpful for many purposes. Set areas on the virtual map to get a notification every time the monitored device enters or leaves this zone. In addition to this, you can view logs of all changes right below the map.
Parental control: don't worry about your kids when they are away. Just specify dangerous zones where kids should not be and feel safe. If you don't receive any notification, it means that kids are not in danger. Or you may monitor their activity at school. You will never let your kids skip classes or get into trouble with Spyic.
Employers also use this function for different purposes. One of the most popular is monitoring the time of arrival and the time of leaving. This helps you keep employees in good shape and make them work harder.
The feature is set from the same menu on the dashboard where the tracking location feature is. So just log in to your account and open the control panel to set some boundaries.
Track FB Messages
Today, Facebook is one of the biggest social webs on the internet with billions of registered users. It has almost no restrictions regarding age, so anyone can become a member of this amazing platform and communicate with others, share information, read news feeds, and so on. Even though such a phenomenon seems quite perfect, it still can cause trouble. Why? Let's find out together.
Parental control: teenagers tend to spend a great amount of time here, and it can be harmful to them. First of all, it drags them away from things they really have to do, such as studying, doing chores, sleeping, and so on. Plus, there are many scammers, cyber bullies, and sexual predators who look for naive victims. If you don't want to let anything bad happen and want to know more about your kids and their interests, you can track their private and public chats to see the thing they discuss, the people they communicate with, shared media data, and so on.
Employee monitoring: Corporate devices should not be used for personal needs, and if someone from your staff spends too much time browsing Facebook, you should know what exactly here or she does here. It's especially important when it comes to commercial secrets. If you think one of your employees is acting suspiciously, read his or her messages.
Navigate to the Social Apps option and find the Facebook spy to access the necessary data from the target device. Unfortunately, this feature doesn't work with iOS.
WhatsApp Spy
There is probably no online messenger that is more popular than WhatsApp. The number of users is over 1.5 billion today, which means your kids and employees use it too with a 99% chance. Messengers are known for their simple use and extremely fast communication. People here discuss everything from new memes to essential events. Besides, they send media files to each other, which is another source of information. Do you want to know what your loved ones or employees are talking about? Install Spyic and monitor all sent and received messages, chat logs, and even deleted messages via the control panel on the site. Remote and discreet monitoring allows you to be familiar with all that happens without direct contact and prevent problems that may occur in the future. What concerns compatibility, the feature works equally perfectly on both Android and iOS devices.
Snapchat Spy
Snapchat is cool, and it's pretty exciting to have such a great way to communicate with friends and have some fun. But is it safe? We have to admit that we can't be sure about who we are going to meet here. The risks of meeting scammers here are pretty high. What is even more likely is to see inappropriate, explicit content that is not rare for such apps. So if you want to protect your kids without forbidding them from being a part of this virtual world, you should be aware of what they do on Snapchat.
Don't get it wrong, adults also can get into trouble. Or they may cause issues for you. Check whether your employees communicate with someone who can damage your business or not. Read all the messages, including deleted ones with the help of Spyic. Don't miss anything important using this software.
Instagram Spy
Messengers and social webs are closely connected because it's hard to find a social web without an opportunity to exchange at least text messages. The only difference between them is that messengers use your actual mobile phone, which facilitates the search for the necessary contact in the majority of cases. However, it doesn't mean online chats/private messages are less informative or less popular. One of the most popular social webs nowadays is Instagram which combines the idea of sharing media content with communication. By knowing what a person likes to watch on Instagram, and whom he or she follows here, you can say a lot about this person's life. What is more important, you can know exactly what this person is planning if you can read direct messages.
Get to know what your employee is doing during work hours or what your kids are looking at while you can't see. Maybe you suspect your soulmate? Just open the dashboard and go to the Instagram tab to view all the necessary logs. A real-time updated chat log can be set for better convenience — specify the number of entries (10 to 100) that will be displayed at once. Note that root/jailbreak is required for the proper work of this feature.
Viber Spy
Using Spyic software, you can also monitor the target device's activity on Viber: group chat histories, private dialogues, shared media files, contact info, timestamps, and deleted messages. There is nothing quite unique about this feature because it works just like the WhatsApp spy feature and it can be used for various parental control or employee monitoring purposes. It's crucial to know the thing being discussed between your kids/employees and a potentially dangerous person. So install Spyic, log in to your account, and view all information remotely without being noticed, thanks to true Stealth Mode. The only disadvantage is that iOS devices do not support Vibe Spy.
Stealth Mode
The most essential feature ever is the discrete mode. Without this function, you won't be able to spy on anyone. It's vital to stay anonymous while you are monitoring someone's activities. It could be useful for parents who want to make their kids' lives safer or for people who need to protect their businesses. Keep in touch with people around you to know where the next danger is and how to avoid it. You can obtain control you never had by knowing geolocation, messages, and other details. Scenarios are different, but the reason is always the same — additional protection.
Companies often supply their employees with corporate devices to increase the quality of work. And if you want to be sure about the people who work with you, it's a good idea to install Spyic on corporate devices and monitor what is going on here. No one will ever notice the presence of the app.
Parents are not the last group here. Kids often get into trouble because they can't realize where the danger is. They use the internet even more than adults, and the content they view, people they are in touch with, and websites they visit may do a lot of harm to their mental health and cause various problems. All parents want to make sure their kids are all safe, and that's where Spyic is needed.
Compared to other spying software, Spyic offers True Stealth, which means that the app does not only run in the background, but also leaves no obvious traces, such as freezes, lags, battery power loss, and so on. It's possible thanks to the good optimization and small weight of the app.
Track Website History
The biggest problem with the internet is that it cannot filter content well. So this feature is mainly for parental control purposes. The reason is that kids should not view everything that can be found here. But how could you know what your kids browse on the internet? View visited URL addresses, titles, and descriptions of visited websites, the exact time and date, how often particular sites are visited, and other details using the control panel. Protect your kids from inappropriate content, scammers, and cybercriminals. This is a very powerful tool that can give you extra peace of mind.
However, tracking web history can be useful for business purposes too. If you know what internet resources your employee visits using a corporate device, you can get to know a lot about the person you are monitoring at the moment. As an employer, you must be confident about your staff.
Track Sim Location
The last feature that will make you feel even more secure is tracking the sim location. Track the position of the target device using the network, instead of Wi-Fi or GPS. This increases the accuracy of tracking sometimes and allows you to track even stolen or missing devices. With the help of the IMEI number, Spyic tracks down devices precisely.
In addition to this, this feature will tell you when the phone number is changed. Why a person can change his or her phone number without letting you know about this? The answer is that this person has some secrets from you. View all the changes from the dashboard on the official website, where you can find the following details: SIM location (present and past), current phone number, and changes log. Plus, you will a notification when the user changes a SIM card.
HOW TO
How does Spyic work?
The principles of working are quite standard. Spyic is spying software that you should install on the target device to access the necessary data, such as text messages, call logs, web history, and so on remotely. The software is compatible with Android and iOS devices, which makes it easy to use. To start monitoring, you will have to create an account and purchase a subscription plan, according to your needs. The best part of this show is that it's 100% discreet.
How to install Spyic?
Android Devices:
To begin, you must first register on the website and create a paid account. The second requirement is to have access to the target phone. As a result, there are three steps to follow:
The first step is to register. Sign up on the official site with your personal information and a valid email address. The setup process is completed. It's not difficult, particularly if the target phone is close at hand. Gathering any personal information about the owner of the computer you want to control and choosing the operating system are all part of the setup process. Don't forget to give the user permission to install apps from unknown sources.
On the target Android phone, install Spyic. Using the target phone, go to the Setup page and click the download link. Simply follow the on-screen instructions to install the downloaded APK file. The app is deleted from the list of applications after installation. Dial **001** to get to the app.
View the data that is being tracked. Log in to your account on the web and use the control panel to keep tracking the information you need.
iOS devices:
To install this app, you'll also need a paid account. iPhones have a slightly different installation process than Android phones, so you'll need iCloud credentials. Here's what you should do:
Make an account with Spyic. This stage is identical to the previous one.
Installation (No downloads required). After you purchase the program, you will receive an email with instructions on how to begin monitoring a device. To access the dashboard, click the start button in this email. Then choose the phone's operating system (iOS) and enter your iCloud credentials. The iCloud backup feature should be allowed on the target device for non-jailbroken devices, and Two-Factor Authentication should be disabled. Choose the device you want to track.
How to detect Spyic on Android?
The app runs in True Stealth mode, making it almost impossible to detect. It leaves no traces, so the person you're spying on won't be aware that they're being watched.
How to login to Spyic?
Use the credentials you've chosen upon registration and enjoy the functionality.
How to uninstall Spyic?
Android devices: Open Phone Settings, then Security, then System Administrators, then Update Service, and tap the Deactivate button to uninstall Spyic from any Android device.
Then go back to the Settings menu. Remove the Spyic app from the list of installed apps (Update Services).
iOS devices: Go to the control panel and choose your computer to uninstall the app from an iPhone. You can find the required choice here.
FAQ
What is Spyic?
Spyic is a monitoring app that helps to track any phone activity. You can use it for parental control or employee monitoring.
What is Spyic pricing?
NOTE: All subscriptions are renewable!
Android devices:
Basic Android monitoring. (No Root) for 1 device
1 month — $39.99, 2 months — $59.99, 3 months — $99.99
Premium Android Monitoring. (No Root) for 1 device
1 month — $49.99, 2 months — $69.99, 3 months — $119.99
Premium Android monitoring solution for 3 devices. (No Root)
1 month — $69.99, 2 months — $99.99, 3 months — $199.99
iOS devices:
iOS no jailbreak monitoring solution for 5 devices
1 month — $99.99, 2 months — $199.99, 3 months — $399.99
iOS no jailbreak monitoring solution for 1 device
1 month — $49.99, 2 months — $79.99, 3 months — $129.99
iOS no jailbreak monitoring solution for 25 devices
1 month — $399.99, 2 months — $699.99, 3 months — $999.99
Is there any Spyic free trial version?
You should buy this app if you enjoyed this presentation because it can be used for free.
Is there a Spyic demo?
Yes, indeed! The demo version of the software can be tried by clicking on the demo button on the homepage. It's very handy because you can see how the product works before you buy it.
Is Spyic legit?
In the US, Spyic is legal for monitoring underage children or corporate devices. Anyway, you have to check your local laws before using this app for certain purposes.
Is Spyic a scam?
The site works great, and it protects its customers 100%,
Can I find Spyic on Torrents?
This is impossible. You must purchase the app to be able to use it.
Conclusion
For the most part, we may assume that Spyic is a successful option. This app helps you to remotely track and collect data from other people's devices. It's simple to operate and well-designed. One of the most significant benefits is that, due to low system requirements and revolutionary technology, this app is impossible to detect. Unlike many other spy applications, this one does not cause devices to slow down, reset, or otherwise malfunction.
There are, however, a few drawbacks. To begin with, there aren't as many features as some of its rivals. The second issue is that not all of the features work on iOS devices. The last point isn't entirely objective, but we believe the app is overpriced. As a result, it's up to you to determine whether or not this app is right for you.