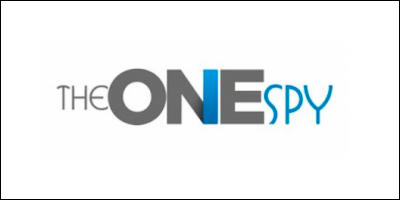 TheOneSpy is software for monitoring with one of the widest range of features. It's designed for devices operating under Android OS, Windows, and Mac, which means almost any customer will be satisfied with the choice. What is monitoring software? This is a special app that allows you to remotely control devices and gather the necessary data for different purposes, such as parental control or business quality improvement. You can feel safe about your kids or your employees because you will always know what's happening on their smartphones, PCs/laptops, or tablets.
With the help of Theonespy, you can track calls, locations, social media activities, text messages, and other helpful information about the target device remotely using the control panel online. You can even view the number of strokes, view browser history, and change preferences. This is a very powerful tool that can make your life easier and safer with a few clicks. Thousands of people have already tried this app, so you can rely on their experience. If you want to know more, then let's check out what's inside.
TheOneSpy Features
Live 360 Streaming
Spy 360 live camera streaming
You can see and listen to the surroundings of the target mobile phone device having direct control over the target device's back and front cameras using live camera streaming 360 software. It will enable a user to view the activities of the surroundings and voices and conversations in real-time on the target device
Use the TOS web portal to activate View 360
Get Live Streaming of the surrounds
See live visuals of the target device surrounded by an audio facility
Spy 360 live surround listening
This feature gives you an unbelievable possibility to listen to the surrounding of the target device, using the boosted MIC signal. This can give you a clear picture of what is going on around the person you are spying on.
No command sending on MIC is required
Instant discreet connection to the target phone
No delay real-time listening
Statistics for live streaming
The root is not required
Call Logs
Call History
Check out all incoming and outgoing calls with timestamps made on the target cell phone. Be aware of whom your kids or employees are in touch with.
View call logs with contact numbers
Track current phone number
Check timestamps of all calls
Get a detailed log with the entire call history through the control panel remotely
Recorded Phone Calls
If call logs are not enough or you think that some calls look suspicious, you can go further and record any incoming or outgoing call to listen to it whenever you want. In combination with the previous feature, you can obtain all the necessary information. You can even listen to live calls to stay tuned and not miss anything important.
Record live incoming and outgoing calls
Real-time listening
View complete contact information
Save recorded data to the web portal
VOIP Call History
Spy on VOIP Call logs History of WhatsApp, Viber & Line
VOIP calls are also popular nowadays, which means you would probably like to have an opportunity to view WhatsApp, Line, Viber or other social app call logs with timestamps too. Use Theonespy to track calls made via VOIP.
Restrict Incoming Calls
Use the control panel to restrict incoming calls if you have some reasons to think that they are inappropriate.
Block incoming calls for the target device remotely
View information about any incoming call
Bugging / Surround Recording
Video Camera Bug
Remotely record short videos of the surroundings using the front or back camera of the target device. The maximum length of the video is 60 seconds. This may help you get your loved ones out of trouble or get some evidence to protect yourself.
Control the front and back cameras of the target cell phone
Set video recording intervals
Watch recorded videos stored on the web portal
Mic Bug
Use the target device's built-in microphone to record everything that happens around it for up to 45 minutes. Get to know about all conversations with potentially dangerous people and other suspicious sounds.
Record audio of the surroundings by remotely controlling the MIC of the target device
Save all recorded files
Use multiple bug commands simultaneously
Snap Bug
If you don't need video or audio, you can just take some shots to see where the target cell phone is.
Take shots of surroundings call using the front or back camera
View saved photos via the control panel
Password Chaser
Pin Code
Without a PIN code, you won't be able to unlock the phone. The password chaser feature allows you to always be aware of what the PIN code is set at the moment.
Pattern Lock
Sometimes, users lock their phones using patterns instead of simple PIN codes or passwords. And it seems even harder to guess the right pattern. But not with Theonespy!
Tracking pattern passwords
Password
With the help of Theonespy, you can easily track any password, except for fingerprint and face recognition.
Keylogger
WhatsApp Keystroke
WhatsApp is one of the most popular messengers today. Capture everything that the target user types in this app from passwords to messages to get to know more about his or her life.
Tracking passwords keystrokes
Tracking messages keystrokes
Messaging Keystroke
This software captures all keystrokes, which means you can spy on sent messages whenever you want.
Spy on sent text messages keystrokes
Monitor received text messages keystrokes
Track text messages and conversation keystrokes
Password Keystroke
Tracking email keystrokes
Spy on messengers' keystrokes
Monitor SMS keystrokes
Track passwords keystrokes
Social Messaging App (No root)
Snapchat
Monitor all sent and received messages
View chats
View detailed logs with timestamps
Access shared media files
WhatsApp Messages
Viber Messages
Read all chats and conversations
Get messenger logs with timestamps
Line Messages
Read all chats and conversations
Get messenger logs with timestamps
Instagram
Read direct messages
View group chats
Access shared media files
View the list of followers/following accounts
Tinder
View chat logs
Read all conversations
View dating preferences
View dating activities logs with timestamps
Hike
Read all messages
Access shared media files
Tumblr
Read all direct messages
View shared media files
View shared links on the app
IMO
Monitor all conversations
View shared media files
Social Media Chats (ROOT)
Snapchat Events
Spy on Snapchat events
Read sent and received messages
Monitor Snapchat multimedia
View voice messages logs
WhatsApp Voice Messages
Get logs of recorded voice messages with timestamps
Skype
View all chat logs
View shared multimedia
No matter what version of Skype is used either desktop or mobile, you can still access all the necessary details remotely through the web portal.
Viber
View chat logs
Access any chat remotely
Line
View all chats
Monitor sent and received emojis and stickers
Facebook Messenger
View Facebook Messenger sent and received messages
Monitor audio and video messages
View shared multimedia
Get voice messages logs
Kik
Read all messages
View group chats
View shared media files
Instagram
Spy on all text messages
Read group chats
View shared multimedia
Tinder
View shared multimedia
Read text chats
View the list of added friends
View the matchmaking list
Vine
Spy on shared and recorded videos
Spy on Vine's 6 seconds longer looping videos
View a complete history and watchlist
Read text messages
Hike
Access sent and received messages
Read chat groups
Access shared multimedia
Hangout
Read all text messages
View contact list
Access shared multimedia
View call logs
View friend list
Tumblr
Read exchanged messages
View shared links and URLs
View the list of followed/following blogs
IMO
Read sent and received messages
Read chats
View shared multimedia
IMO Voice Messages
Get logs of all voice messages
Zalo
Read all text messages
View voice messages logs
Spy on group chats
Telegram Voice Messages
Capture Screenshots
Cell Phone Screenshot On Demand
Rooting allows Theonespy to remotely capture screenshots on the target cell phone, whenever you want. Moreover, you can send multiple screenshot commands at the same time.
Make screenshots of conversations
Capture media files, such as photos and videos
Monitor any kind of activities in terms of visual
Live Screen Recording
This feature is designed to record videos of what's happening on the phone, showing you everything that is on the screen at the moment.
Camera Screen Recording
Photo capturing
Video capturing
Camera filters applying
Other activities
Chrome Screen Recording
View visited websites
View bookmarks
Default Browser Screen Recording
Monitor browsing history
Spy on visited websites with timestamps
View bookmarks
Gmail Screen Recording
View sent and received emails in real-time
SMS Screen Recording
Read conversations in real-time to not miss anything
Snapchat Screen Recording
View real-time conversations and group chats
View all multimedia files
WhatsApp Screen Recording
Record all messages
Spy on conversations in real-time
View shared multimedia
IMO Screen Recording
Record sent and received messages
View shared multimedia
Telegram Screen Recording
View Telegram contacts
View live chats and secret chats using screen recording
View multiple profile pics
Twitter Screen Recording
Access encrypted messages
View all shared multimedia
Browse profiles in real-time
Zalo Screen Recording
Access direct messages and chats
View the list of contacts
Record shared multimedia
Youtube Screen Recording
Live videos
Uploaded videos
Notifications
Comments
WeChat Screen Recording
Read exchanged messages in real-time
View free calls activities
Access text and voice messages
Spy on real-time conversations
View video calls and conference activities
Facebook Screen Recording
Track Facebook messages in real-time
View offline messages
Spy on shared multimedia
Kik Screen Recording
Read sent and received text messages
View group chats and conversations
Access shared multimedia
Line Screen Recording
Chats and conversation recordings
View complete Line profiles
View shared media files
Audio and video conversations recording
IMO Screen Recording
Spy on secret chats
Read real-time conversations
View shared media files
Skype Screen Recording
View live text messages
Chats and conversation recording
Audio and video call recording
Read group chats in real-time
Tumblr Screen Recording
View text messages
Access shared multimedia
View shared links and URLs
Viber Screen Recording
Viber contacts recording
Real-time conversations recording
Calls activities recording
On-Demand Screen Recording
Text messages
Calls and call logs
Real-time social media activities
Emails
SMS
SMS Logs With Location
This feature does not only provide you with any text message sent or received by the target phone, but it also provides you with logs, including timestamps and location stamps.
Spy on text messages
View MMS and iMessage
Access notifications
Monitor text messages with the location of the device
E-Mails
View All G-Mail emails stored on the phone. Emails hide a lot of useful information, especially when it comes to business. So if you want to make sure your employees do not communicate with competitors, for example, install Theonespy and check everything they are talking about.
Track sent and received Gmail emails
View email content
Save data on the web
Contacts
View All Contacts Stored On The Phone
Contacts contain various personal details that may be helpful for you. The more you know about a person — the easier it is to avoid problems. Here is what you can do with this spying tool:
View details of any saved contact on the target device
Track location
Appointments and Calendar Activities
Using the calendar, notes, and different reminders is convenient when you are busy and can't keep everything in your mind. So if you want to know the schedule of the target person, you can do the following things:
Access birthday reminders
Make appointments
Photos & Multimedia
What's in the gallery? This could be very useful because people usually take shots of docs, phone numbers, and other important things.
View all stored photos on the target device
Internet History & Bookmarks
View Bookmarks
This feature works with default browsers
View bookmarks on the cell phone
View Internet Browsing History
This feature works with default browsers.
View the list of visited websites
Get browsing history logs with timestamps
Geo-Fencing
Allowed and Forbidden Zones
This is one of the best functions for parental control purposes. You can set allowed and forbidden zones on the virtual map to know that your kid is safe. You can also view logs of entries and leaves with timestamps.
Set allowed zones
Set forbidden zones
E-mail Notifications of Movement
Set the feature to get notifications any time the target device enters and leaves forbidden zones. This allows you to remotely control all movements and feel safe while minding your business.
Receive notifications when the target device enters or leaves a forbidden zone.
Geo-Location Tracking
Real-Time Location Tracking
Real-time monitoring of the exact position of the target cell phone is essential for many reasons. You can view where the phone is on the virtual map.
View GPS location of the target device
View movements in real-time
View Location History of the Phone
Statistics give us a complete picture of what's happening. Theonespy offers you to view detailed logs with all the necessary details.
View daily logs and location history
View weekly logs and location history
View complete info with timestamps
Tracking Without GPS
Sometimes, it's better to use a network instead of GPS to track down the target device. It could be even more accurate.
Track location without using GPS
Security and Personal Use
Remotely Lock Phone
In case you have lost your phone or it was stolen, you can remotely lock it to not let anyone use the phone and browse your personal data.
Secure your personal information stored on the cell phone
Remote phone locking
Phone Data Backup
Create a backup file to not lose important data. This gives you the possibility to restore all the information in the future if you won't find your lost/stolen device. The backup file can be stored on the web as long as you need it.
Installed App Logs
View the list of all apps on the phone to control the situation. Parents usually forbid using certain apps because they have age restrictions or other limits. This is very convenient to know what is installed on the phone.
View the list of installed apps
View apps information
Alerts SMS / Email
Monitor every single step of the person you are spying on. Even the change of a SIM card can be important evidence or a red flag. There are only 3 reasons for changing a SIM card: the device was lost, the device was stolen, and the user changed it.
Get notified when the SIM card is changed
Flexibility
Set Preferences For Uploading Data
Through the dashboard, you can change preferences regarding uploaded data to set the software just like you want to. This makes the use straightforward and convenient.
Synchronization settings
App settings
Location tracking settings
SIM change notification settings
Block Internet While Driving
Make sure your loved ones are safe and they won't get into trouble. You can even install Theonespy on your own device for the best and safest experience.
Block internet access while the user is driving
Block Texting While Driving
The internet is not the only thing that can interfere with your attention on the road.
Blocking texting while the target phone user is driving
Remotely Pause or Start TOS Application
If you think the person you are spying on starts to suspect something or you just want to stop monitoring for some reason, you can do it remotely via the control panel.
Start and stop Theonespy remotely on the target device
Remotely Remove TOS App Root
Once you have done spying, you can just remove this software without physical access to leave no trace.
The end-user has to perform the Rooting process of the target phone
Remotely Reboot / Restart Device Root
Reboot the TOS app on the target device remotely
Restart root remotely
Remotely Reset License
When you need to reset any license, you can just log in to your Theonespy account, click on the corresponding tab, and get new activation codes.
Log Synchronization Method
No matter why you need it, you can change the method of synchronization. This is easy to do on the dashboard.
Choose the best sync method (Wi-Fi/Cellular/No sync)
License / Device Switching
Unlimited Device Switch
If you want to monitor several devices of the same OS, you can do it using one license and switch between devices without losing any data. However, you can still monitor one device at once.
Multiple devices of the same OS monitoring
Saving data of all devices on the web portal
Unlimited OS Switch
You can also monitor different devices with different OSs without purchasing an additional subscription.
Multiple Platform Support
Theonespy offers you one of the best compatibility. All you have to do is to choose the right subscription plan.
Device Info
Wi-Fi, Battery, GPS status
Get to know everything about the target device so that you can feel safe about what is going on. Check out the internet connection, battery status, and GPS status.
Carrier Name, Device Model, IMEI
Regarding cell phones, there are more details that you can check out using Theonespy:
Carrier name of the target device
Device model
IMEI number
SIM Number, Device Storage, Memory
Even hidden information related to the target cell phone can be revealed using Theonespy. This provides you with a complete picture of the device's condition and gives you extra control over the situation. You can get to know the following attributes:
SIM number
Device storage details
Memory
Remote Operation
Web-Based Control Panel
As was already mentioned, the best part of such spying apps is that you can operate them remotely. Theonespy is not an exception, and it has a pretty simple, intuitive control panel that allows you to do everything you want with the target device:
Open and use all spy app features
Receive detailed monitored data
Remotely control the target device without being noticed
Save all the necessary data on the web
Remote Control Via Web
No matter where you are or what device you are using at the moment, you can still control the target device just by using the web-based dashboard. Here is what you can really do just by logging in to the site:
Use all apps and features
Control target device activities
Spy on messages, calls, logs, and other information
TOS Navigator APP
Just download the app from the market, install it on your cell phone, and enjoy the simple and user-friendly TOS Navigator that allows you to do the same things as the web portal but with better comfort.
No need to log in using the credentials
Simple and enjoyable use
The same functionality
Access all stored data
Web Filtering /Blocking
Make a list of forbidden websites just by adding specific URLs or applying filters to exclude potentially dangerous sites. This can help you prevent visiting inappropriate resources with explicit or dangerous content.
The list of supported browsers for Android:
Google Chrome
Mozilla Firefox
Opera
Brave
Firefox Focus
Default Browser
Filtering options:
Block by URL
Block by keywords
HOW TO
How does Theonespy work?
This spying software works just like any other spying app. First of all, you have to create an account and purchase a subscription, then, download and install the app on the target device. After this, you will get remote access to the target device, which means you will be able to spy on messages, calls, and other things.
How to install Theonespy?
The installation of Theonespy is pretty straightforward and it doesn't differ from other applications installation procedures. The only moment you may face complications is upon installing Theonespy on a non-jailbroken iPhone. However, the support team is up to help you 24/7.
Installation requires physical access. So after purchasing the product, check your email and find a download link with an activation code. Take the target device and initiate the installation process, following all the instructions. Don't forget the activation code. Note, that you need to have a stable internet connection. Check the TOS requirements before purchasing the product.
How to detect Theonespy?
Such programs are almost impossible to detect. They leave no traces and run in absolutely discreet mode. Even special apps are not always capable of detecting Theonespy.
How to log in to Theonespy?
Use the login and password you have entered upon registration to sign in.
How to uninstall Theonespy?
You can do it remotely using the control panel.
FAQ:
What is Theonespy?
It's the ultimate tool for monitoring that helps you keep your life and business secured. This software allows you to remotely access the target device's data. You can also control the target device to receive more information.
What is Theonespy cost?
Monthly — $25/month XLite edition, $50 Premium edition
Quarterly— $15/month XLite edition, $31.66 Premium edition
Yearly— $6.25/month XLite edition, $12.5 Premium edition
1 month — $35
3 months — $55
6 months — $99
12 months — $140
MAC:
1 month — $40
3 months — $60
6 months — $80
12 months — $110
Windows:
1 month — $40
3 months — $60
6 months — $80
12 months — $110
Is there a Theonespy free trial?
Unfortunately, no.
Is there a Theonespy coupon or promo code?
There are no promo codes, but all customers have a 14-day money-back guarantee.
Can I try Theonespy's demo?
There is no demo product on the site.
Can I download Theonespy on Torrents?
No, it's impossible to find a free version of this software.
Conclusion
Theonespy definitely has one the widest range of functions, which makes it a great monitoring solution. Moreover, the compatibility is good, and the pricing is very affordable. Theonespy is a good mixture of possibilities and affordability. There are almost no downsides, so if you want to start using spying software, this can be a good choice for you. However, we all have different needs, and if you haven't found something in this app, you can take a look at other reviews on the site and choose the most suitable one.