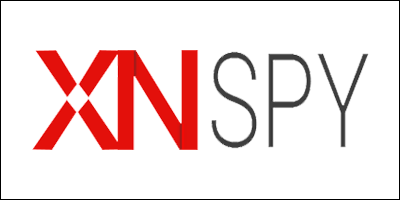 Stop worrying about your business and your loved ones' lives. With the help of XNSPY, you can monitor any activity on the target device in real time. This software is designed by specialists to allow you to see everything that happens on the screen, thanks to the latest technology of screen capturing. The range of supported apps is wide, and even the most popular messengers and media apps can be monitored too: WhatsApp, Facebook Messenger, Snapchat, Facebook App, Tinder, Instagram, Kik, Viber, YouTube, and so on.
XNSPY secures your digital world from various dangers and offers you many advantages that you can't find in other monitoring apps, such as affordability, simple use, offline tracking, and many other features. More than 40 useful functions, reliable support, a great number of satisfied customers, and 100% discreet use — this is what you can get from choosing XNSPY. Let's take a closer look and find out what surprises this software has for us.
Compatibility
Android devices
Supports all smartphones and tablets with Android versions 4 to 11
Requires internet connection
XNSPY installation requires physical access to the target device
The device must be rooted for some features
iOS devices
XNSPY Jailbreak
Supports jailbroken devices with iOS version 6 to 9.0.2
Requires internet connection
XNSPY installation requires physical access to the target device
XNSPY No-Jailbreak
Supports devices with iOS version 6 and above
Requires iCloud credentials of the target user
The iCloud backup function must be enabled and the 2FA should be disabled for remote installation. Otherwise, physical access is required
If a feature is marked with «+», it means this feature works on non-2FA-based accounts only
XNSPY Features
IM Spying
WhatsApp
View Whatsapp call logs
Read any chat
View shared pictures with tags
View time and date stamps
WhatsApp is, without a doubt, the most popular online messenger. Today, there are plenty of unique users, which means that your children, loved ones, or even workers are almost certain to use it as well. Messengers are well-known for their ease of use and lightning-quick contact. People talk about everything here, from their personal lives to jobs and so on. They often share media files, such as photos and videos, which is another source of information. Do you want to know what your family members or coworkers are discussing? Install XNSPY and use the dashboard to keep track of all sent and received messages, and chat logs wherever you are. Remote and covert surveillance helps you to monitor everything that happens without having to be present and avoid problems arising in the future. In terms of usability, the feature is known for its compatibility and simple installation. It even works with non-jailbroken iOS devices, which is a good advantage, compared to other competitors.
Facebook Messenger
Track Facebook Messenger chats
Access multimedia files saved on the target device from Messenger
View time, date, and contact stamps
Export Facebook chat data as a spreadsheet to an off-server location
Facebook Messenger is a new popular app that allows Facebook users not only to communicate with each other but also to send media files. Here, people tend to meet strangers and make new friends, which may be dangerous, especially for kids. XNSPY provides you with a unique possibility to protect your loved ones and your money by making you familiar with what the spied person is talking about. If text is not enough to understand what is going on, you can view photos and videos downloaded via Facebook Messenger. You will have no trouble using the spying app with any Android and iOS devices.
Snapchat
Automatic screen recording for Snapchat
Periodic screenshots every 5 seconds
Although Snapchat is a great app, it's considered one of the most dangerous apps for teenagers. Over 73% of teenagers use Snapchat every day for hours. Parents are not always aware that their kids use this app. Meanwhile, it's a place where you can face cyberbullying, sexual predating, shaming, anxiety, and other inappropriate phenomena that can damage mental health. That's why it's essential to monitor activity on Snapchat. With the help of XNSPY, you can do it remotely with no difficulties.
Facebook
Many people use a standard Facebook app instead of Messenger. If you want to know more about the target device's activity on this social web, you can simply check all the details and nuances you are interested in. Public profiles, groups, and other elements of Facebook can also tell you a lot about a person and his or her situation.
Tinder
View Tinder Chat logs
Read all chat threads
View all dating preferences
See if the device owner is a paid member
Check the names of the people on the chat
View time and date stamps
Dating platforms are another risky niche that may bring lots of problems without proper use. Considering the fact that the core of a 2-billion-community is the 18-24 age group, parental control is a necessary measure. Since dating apps are closely connected to sexual life, the risks of meeting sexual predators here are higher than anywhere. Just install XNSPY to always know that your kid is safe, and nothing bad is going to happen.
The biggest problem regarding dating apps based on location is that you can get to know the exact position of a person just by browsing a profile. This means that you always have to be careful about what is discussed. If you are not sure that the person you are spying on is capable of securing one's life, use XNSPY to read sent and received messages on Tinder.
Instagram
Messengers and social platforms are inextricably linked because it's difficult to find a social platform that doesn't allow users to share at least text messages. The main difference is that messengers use your phone number, which makes it easier to find contacts in the vast majority of cases. However, this does not imply that online chats/private messages are less useful or common. Instagram, which combines the concept of sharing media content with communication, is one of the most popular apps. You can learn a lot about a person's life by looking at which accounts he or she wants to follow on Instagram. What's more, if you can read direct messages, you'll know exactly what this individual is doing.
Learn what your employee is up to during work hours and what your children are looking at while you aren't around. Or maybe you suspect your soulmate? To see all of the requisite logs, simply open the dashboard and go to the Instagram tab. For the best surveillance experience, you can view time and date stamps.
The most common reason to monitor Instagram is body shaming. Teenagers upload many photos because it's pretty easy, thanks to the user-friendly, intuitive interface. Of course, monitoring is not the only option, when it comes to online safety. But it's better to take everything under control until you teach your kids how to do everything right.
Kik
Monitor Kik Messages
View the sender and recipient's contact details
Get date and time stamps for every text sent via Kik
Kik is a rather unsecured app with weak encryption. Besides, it has over 275 million registered users, which makes the app a favorite place for scammers. Over 40% of teens spend about 35 minutes per session on Kik. If your kids have accounts here, they also get into the risk group. Kik allows users to send photos and messages to anyone, which means you never know who your kid is in touch with. To make sure everything is fine and feel safe about the future, use XNSPY and read all messages in stealth mode. However, teenagers are not the only ones who use this app, so it's also a good idea to monitor the Kik chats of your employees. Keep your commercial secrets with the help of XNSPY. Access all messages using a simple web account.
Viber
Track Viber calls logs
Monitor Viber messages
View all photos with Viber photo tagging
Check the sender's name and number
View time and date stamps
You can also track the Viber app activity with XNSPY software, including community chat histories, private dialogues, shared media files, contact information, timestamps, and deleted messages. This feature isn't really innovative because it functions in the same way as all other features and can be used for a variety of parental control and employee tracking purposes. It's important to know what your children/employees are talking about with a potentially dangerous person. So download XNSPY, log in to your account, and use true Stealth Mode to access all information remotely while remaining undetected. The real advantage of this feature, compared to competitors, is the great user experience and compatibility. Viber tracking works perfectly with all devices, allowing you to be in touch with the latest news.
YouTube
If you think YouTube is not dangerous because it's not a messenger or a typical social web, you are wrong. Yes, this is not the best way to communicate with people, although it's possible to exchange messages here. But the truth is that YouTube is one of the easiest way to kill time. People watch dozens of videos, which interfere with their studies or work. Moreover, you never know what exactly your kids watch here. Despite the strict policy of this platform, there is a lot of content that may be harmful to kids just because age restrictions on the internet are rather simple to ignore. XNSPY is necessary for all parents, first of all. Monitor what your kid is watching and when. You will never get tricked if your son or daughter is browsing YouTube instead of classes or sleeping, for example.
Monitor Phone Calls and Messages
View Call Logs
View all dialed, received, and missed calls
Check the caller's name and number
View time and date stamps
View Calls' Geo Tags
No matter what device you want to monitor either Android or iOS, you can do it with XNSPY. Get to know about all incoming and outgoing calls on the target device. Detailed logs provide you with all the necessary information that can be very helpful in various situations. Check contact names, phone numbers, the exact time and date of calls, and geotags as well. This is literally the best way to ensure the safety of your kids or your business because knowing the social circle of a person can tell you a lot.
People make calls every day at least a few times a day. Kids can be seduced into a conversation by pedophiles or sexual predators they met online. Employees sometimes are not honest with you and so they talk to your competitors, revealing commercial secrets. Or they may just slack off work, wasting time on a phone, which is not appropriate for any company.
View Text Messages
View all sent and received text messages
Check the sender's name and number
View time and date stamps
Text messages are also very popular nowadays to share important information. Especially when you need to tell someone details of an arranged meeting or other events. Don't miss something important with XNSPY: read all text messages, view time and date stamps, and contact information without physical access to the target cell phone.
XNSPY cares about your time and people's private space. That's why it allows you to set special trigger words to monitor and check only potentially dangerous messages, instead of reading all conversations. Remote monitoring should not become an addiction that makes you want to know about every single step of a person. It's just a tool that gives you extra peace of mind. This is a great feature that you can't probably find in the majority of spying apps. Whenever a word or a contact from the Watchlist appears, you will get an email notification. This saves a great amount of time and provides you with an opportunity to keep minding your business while still being concerned about the safety of your loved ones. For more convenience, you can sort messages into two different viewing types: List View and Conversation View.
Watchlist Contacts
View all contacts
View details like names and numbers for each contact
People we are in touch with can be either helpful or harmful. We cannot always realize what kind of person we look at when we see him or her for the first time. It happens sometimes that kids can start hanging out with dangerous people — adults who can teach them bad habits, criminals, etc. Regarding employees, you have to be sure that people who work with you don't work with your competitors or those who want to spoil your business. Install XNSPY and inspect the contact list of the target user to view all the saved contacts on the target device.
Plus, many people, and especially kids, are rather naive, which makes them a target of scammers who use mobile phones and the anonymity they offer to steal money and personal information. With XNSPY, you can protect those who don't know how to protect themselves yet.
HOW TO
How does XNSPY work?
Go through a simple installation procedure to gain remote access to all data, such as text messages and calls, from the target device. Once you installed XNSPY on a device, you can view all the necessary information online via your account.
How to install XNSPY?
Android Installation Guide:
Enter the Android download URL received on your registered email and tap "Go"
The application will start downloading. You can check the progress by pulling down the notification center of the target device
Tap on "appv2.apk" to open it
Tap "settings" and toggle on "Allow from this source" to proceed with the installation
Tap "Install" to allow Android Auto to install XNSPY
Open the app once it's installed
Allow "Stop optimizing battery usage"
Tap "Allow" for all Android Auto permissions. Tap "Allow all the time" for the device location
Enter the XNSPY software activation code that has been emailed to you. Tap "Activate" after reading and accepting XNSPY's Terms of Use and Privacy Policy
Tap "Start" to continue the remaining installation process
Tap "Proceed" and Enable Android Auto from the Proceeding Accessibility screen
Tap "Proceed" to continue and select Android Auto from the "Usage Data Access" screen. Toggle on "Allow usage tracking"
Tap "Proceed" to continue. Enable Android Auto from the "Notification Access" screen and tap "Allow"
Tap "Proceed" to continue. Scroll to the bottom on the next screen and tap on "Activate this device administrator"
Tap "Proceed" to continue. Select "Don't show again" from the next screen and tap "Start Now"
Tap "Proceed" to continue and allow all Android Auto permissions. You won't have to allow these Android Auto permissions again if you have already done this in Step 8
Tap "Start Monitoring" and you are all done
iOS Installation Guide:
Tap on the Cydia icon on your iPhone home screen
Tap on Sources at the bottom of the screen
Tap Edit on the right side of the screen
Tap Add on the left side of the screen
You will see a prompt like this
Enter the iOS download URL received on your registered email and tap "Add Source"
Wait for the phone to verify the URL
Wait for the system to Update Sources
As the download gets complete, tap Return to Cydia
Tap the MonitoringApp repo icon in the list you see
Tap the System folder
Tap the Monitoring App folder
Tap Install on the upper-right side of the screen
Tap Confirm on the upper-right side of the screen
Wait for the system to prepare Monitoring App
As the installation gets complete, tap 'Restart Springboard'
As the screen appears, tap on the SystemTask app icon
Enter the XNSPY software Activation Code that has been emailed to you
Tap Activate after entering your XNSPY software Activation Code Correctly
You will see the prompt about software Successfully Activated. Tap OK
No-Jailbreak Installation Guide:
People who have been looking for a monitoring solution for iPhones know that it's hard to find a good one. Spying apps usually are more compatible with Android devices rather than iOS ones. XNSPY supports remote installation using iCloud, which is pretty convenient. This guide will show you how to use XNSPY on iPhones with no jailbreak. Don't be afraid, the procedure is straightforward. However, it's better to be prepared, so take a look at the following instructions. First of all, make sure you meet these conditions:
You know the target person's iCloud credentials
The iCloud backup feature is enabled on the target device
Email containing your XNSPY login credentials
As was already mentioned, if the iCloud backup is not enabled, you will have to install the software manually. Anyway, here is how to install if you met all the conditions:
Sign in to your XNSPY account
Choose the right platform (iOS no-Jailbreak)
Click on the iCloud Setup button
Enter the iCloud credentials
If the 2FA is enabled, you will be asked to enter a special authorization code. This may be difficult if you have no physical access to the target device.
Select the device you want to monitor out of those linked to the Apple ID you used.
Click on the finish button to save changes and exit.
How to detect XNSPY?
This software is impossible to detect, thanks to the discreet mode that leaves no traces for users. You will never know someone is spying on you unless you specifically check your device using dedicated programs.
How to log in to XNSPY?
Use the credentials from the email you receive after registration.
How to uninstall XNSPY?
Contact the customer support service to uninstall the app from a device.
FAQ
What is XNSPY?
This is a very reliable, easy-to-use spying software that grants you remote access to Android and iOS devices, allowing you to view data from the target phone.
How much does XNSPY cost?
Depending on the subscription type, you get different costs and different packs of features. There are only two types: basic and premium. Basic is rather enough for monitoring purposes but we suggest purchasing a premium subscription because prices are reasonable and the difference is decent.
Basic:
Monthly — $29.99/month
Quarterly — $13.99/month
Yearly — $4.99/month
Premium:
Monthly — $35.99/month
Quarterly — $19.99/month
Yearly — $7.49/month
Does XNSPY have a free trial?
Unfortunately, there is no trial version.
Is there any discount?
Yes, you can buy XNSPY at a 40% discount.
Is there an XNSPY demo?
You can try the software on the official site, which is pretty convenient.
Can I find XNSPY on Torrents?
No, there is no cracked version of XNSPY.
Conclusion
One of the best advantages of this software is its compatibility and simple use. It's awesome when you have no problems with installation and use. Besides, the pricing is very democratic, which makes the app affordable. It's a crucial factor in choosing the most suitable product for you. The range of features is enough to provide you with the most essential details. Plus, it's necessary to mention the innovative screen-capturing technology that makes surveillance much easier. Honestly saying, it's even complicated to point out some drawbacks. We can surely say that XNSPY is a good choice.