Ambient recording – remotely enable the target device's microphone, record (instantly or scheduled) the surroundings of it and upload it to your own online account. Rather than listening to it live, recorded files can be listened by you anytime you want and copied to your PC or other device for future listening.

With ambient recording software for all popular devices (Android, iOS, BlackBerry) you can:
Record the surroundings with our professional ambient recording feature;
Save the recording to MP4 file and easy download to your own notebook, computer or tablet;
Record from 5 minutes up to one hour at a time;
Real-time ambient listening is available;
Why You Need To Ambient Recording Feature
The device that is lister's happening around. Make a hidden remotely to the target cell phone to listening the device' surroundings.
Ambient recording isn't the only useful feature of spy phone apps. Since more and more people using smartphones are turning to instant messaging, you should make sure to track your cell phone that allows you to track the most popular service of its kind .
Ambient Record: Listen live to phone surroundings
If your target device is a Symbian, BlackBerry, iPhone or Android and you want to listen to their device surroundings from the safety place at your online account 100% anonymously – try ambient recording feature of best spy apps.
Without needing the target device (tablet or cell phone) physically record the device surroundings;
Save all the recording to your personal computer or other device;
Stay 100% hidden always;
Define the duration of the record to suit you and your schedule;
Record from 5 minutes up to 1 hour at a time;
Use real-time ambient listening for fun or business;
Why You Need To Record their Surroundings Remotely
If you need to stay hidden and record the surroundings of your target cell phone, tablet or other device – ambient recording is the feature you need.
It never used to be this simple but SpyPhoneMax comprehends that people are busy and don't have time to track someone all the time but, above all, they would like to keep hidden and that's what led to spy app companies creating the ambient record features.

With Voice recording, Spy call, Voice call recorder, you can:
Send a SMS message to activate or inactivate the Live Surroundings feature;
The target phone user will not get any indication that you are listening;
Do you want to be sure that your children are safety? Would you like to find out what your employees are talking about behind your back? You simply install the spy app and you can listen to whatever is happening in the phone's vicinity.
SpyCall Live Listening
In case your target is an Android, iPhone, Symbian or BlackBerry and you want to immediately tune in for their smartphone surroundings secretly as well as in real time making use of your own telephone then you need the best ambient recording app.
Just enter your phone number inside your account and then call their phone from your phone if it is not in use to be patched in covertly so that you can begin listening immediately.
Use your personal phone to listen in real-time promptly as well as in secret;
Works so that you're never discovered, when their phone isn't in use;
Their phone looks and operates generally every one of the while you are listening in;
Why You Have To Bug Their Phone Covertly with Spy Call
If you want to know what's happening around your target secretly right now – spy call feature give you the power to hear exactly where they are and what they are doing just by calling them on your own phone when their phone is not being used.
Do you ask yourself these questions?
What do they really think about me?
What is happening in the assembly?
What does she tell her girlfriends?
What does he/she doing right now?
What are they talking about without you?
These are all questions we ask ourselves daily but are usually unable to answer. Spy ambient recording feature lets you to know the truth. Install in 3 minutes one of the best spy phone apps and get access to all the information you need to know.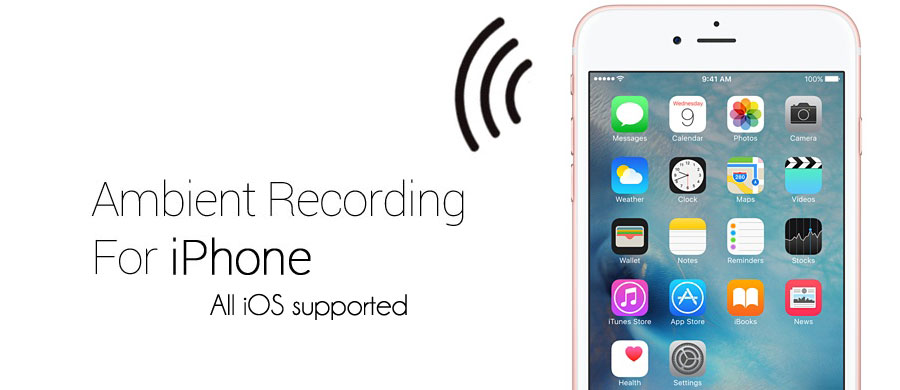 How does ambient recording work?
When the spy app is installed on your target smartphone – add the number in the settings at your control panel . This is just the contact number you will be listening from.
Activate "Ambient Recording Feature" by sending a hidden message to the target phone.
Make a call to the target phone whenever you want to secretly listen through its microphone.
That's all – relax and listen to their surroundings;
If you want to turn the feature off – just send another hidden message to the target;
Note: Your target will not ring or show any indications of an incoming call, but will answer and turn on the microphone immediately.
No record of the call will be left in the call logs. Safely, discreetly and remotely.
Do you like this feature? Choose The Best Ambient Recording App
http://thetruthspy.com/listen-live-phone-surroundings/
http://maxxspy.com/ambient-recording.aspx
http://spyera.com/
http://www.flexispy.com/