In this era of the digital revolution, a new challenge emerges for parents – ensuring their child's safety in the virtual world. This is where phone monitoring apps like Eyezy and mSpy come into play. Both are highly popular and packed with features, but which one should you choose? Let's delve into the Eyezy Vs mSpy debate and help you make an informed decision.
What is Eyezy?
Eyezy is a powerful and user-friendly phone monitoring app that provides parents with the necessary tools to ensure their child's digital safety. Making its mark in the digital surveillance market, Eyezy is known for its innovative features and advanced technology.
Eyezy's core function lies in enabling parents to discreetly monitor their child's digital activities, thus assuring their safety in the virtual realm. It provides detailed information about phone usage, making it a reliable tool for parents navigating the complex landscape of modern digital parenting.
💡 Key Features of Eyezy include:
⌨️ Keylogger Capture: Records every keystroke made on the child's device. This can help parents understand their child's online searches and social media activity.
📍 Pinpoint: Provides real-time GPS tracking of the child's location. It even sends notifications if the child enters or leaves predetermined safe zones.
🔦 Social Spotlight: This feature allows parents to monitor their child's social media interactions across platforms like Instagram, Snapchat, and WhatsApp.
📅 Plan Breaker: Gives parents access to their child's calendar and notes, offering an insight into their planning and scheduled events.
🗄️ Files Finder: Allows parents to scroll through their child's photos, videos, and downloaded files, providing comprehensive visibility into their stored data.
🛡️ Invisible Shield: The app remains undetectable on the child's phone, allowing parents to monitor activities without alerting the child.
🌐 Web Magnifier and Connection Blocker: These features give parents control over their child's internet usage, including the ability to monitor browsing history and block certain websites, apps, and Wi-Fi connections.
Eyezy's easy installation process, 24/7 customer support, and affordable pricing make it a popular choice among parents. Its broad spectrum of features ensures comprehensive digital safety for children while fostering an environment of trust and understanding between parents and their tech-savvy kids.
What is mSpy?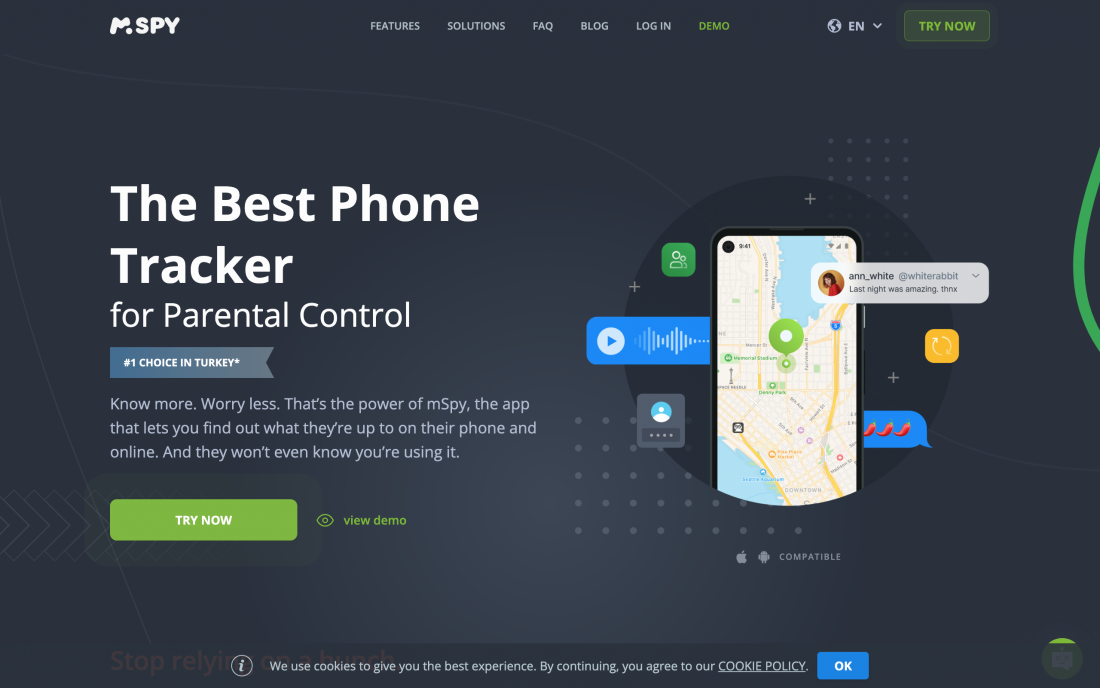 mSpy is one of the leading phone monitoring apps in the market, known for its robust features and ease of use. mSpy has been a long-standing player in the digital surveillance industry, helping parents monitor and control their child's digital activities.
mSpy offers parents a reliable and comprehensive view of their child's digital world. It's an invaluable tool for modern parents who want to ensure their child's online safety without infringing on their privacy.
💡 Key Features of mSpy include:
📞 Track Calls: mSpy keeps detailed logs of all incoming and outgoing calls, including their duration and timestamps. This provides parents with a complete picture of their child's phone conversations.
💬 Look at Messages: This feature enables parents to read messages sent and received across various social media platforms, including Facebook, Snapchat, and Skype.
📍 Track Location: With mSpy, parents can track their child's real-time location. It also allows parents to set safe zones, alerting them when their child enters or leaves these zones.
📱 Controls Apps: mSpy allows parents to manage the apps that their child can install and use. They can also block any inappropriate or distractive apps.
📺 Record Their Screen: With this feature, parents can record the activities on their child's phone screen. It can be a helpful tool if there are concerns about online dangers or inappropriate content.
📂 View All Their Files: mSpy provides access to all photos, videos, and other files on the child's phone, helping parents ensure that their child isn't exposed to harmful content.
📊 Control Internet Activity: Parents can monitor their child's browsing history and bookmarked sites, and even block specific websites deemed inappropriate.
Offering seamless compatibility with both Android and iOS, mSpy has a simple setup process, extensive customer support, and diverse subscription plans. It's a trusted ally for parents aiming to protect their children in an increasingly digital world.
Eyezy Vs mSpy: The Detailed Face-off
When it comes to parental control apps, Eyezy and mSpy are among the most revered in the industry. Each offers a plethora of useful features, making it a difficult task for users to choose between the two. However, it's the subtle differences that make all the difference. Let's compare these two heavyweight champions on various parameters:
👉 Features: A Comprehensive Comparison
The digital world can be a tricky place to navigate, especially for concerned parents. Both Eyezy and mSpy come equipped with a robust set of features to ensure parents can effectively monitor their child's digital footprint. Let's delve deeper into the unique offerings of each:
Eyezy's arsenal of features surpasses most in the market, aiming to provide an all-encompassing monitoring solution.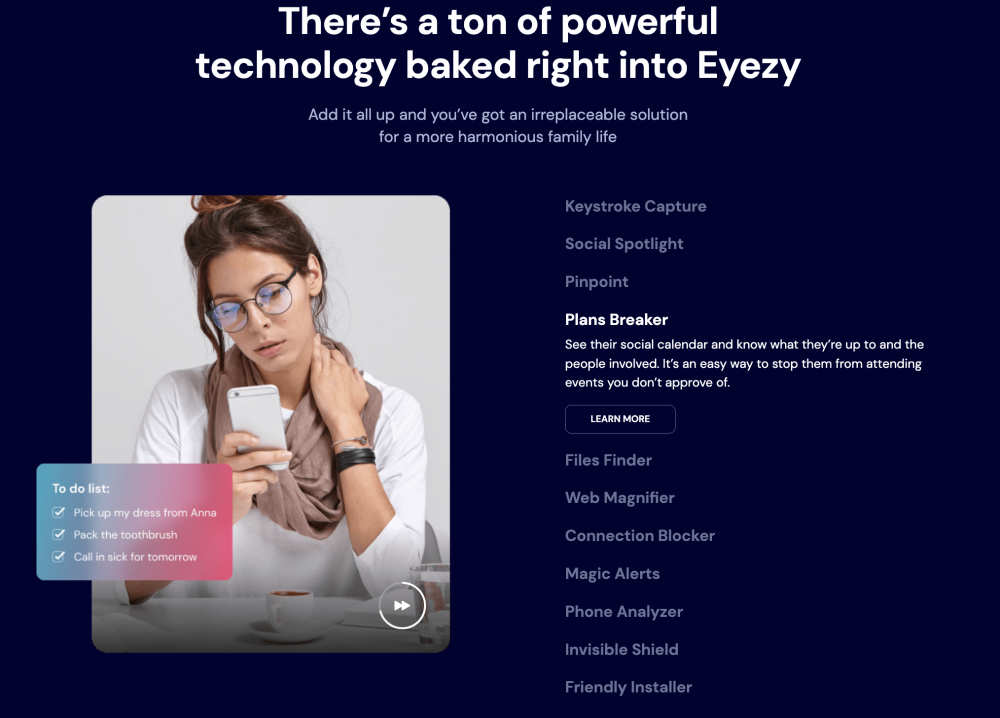 A seasoned player in the phone monitoring space, mSpy sticks to tried-and-tested core features, providing a solid foundation for digital monitoring.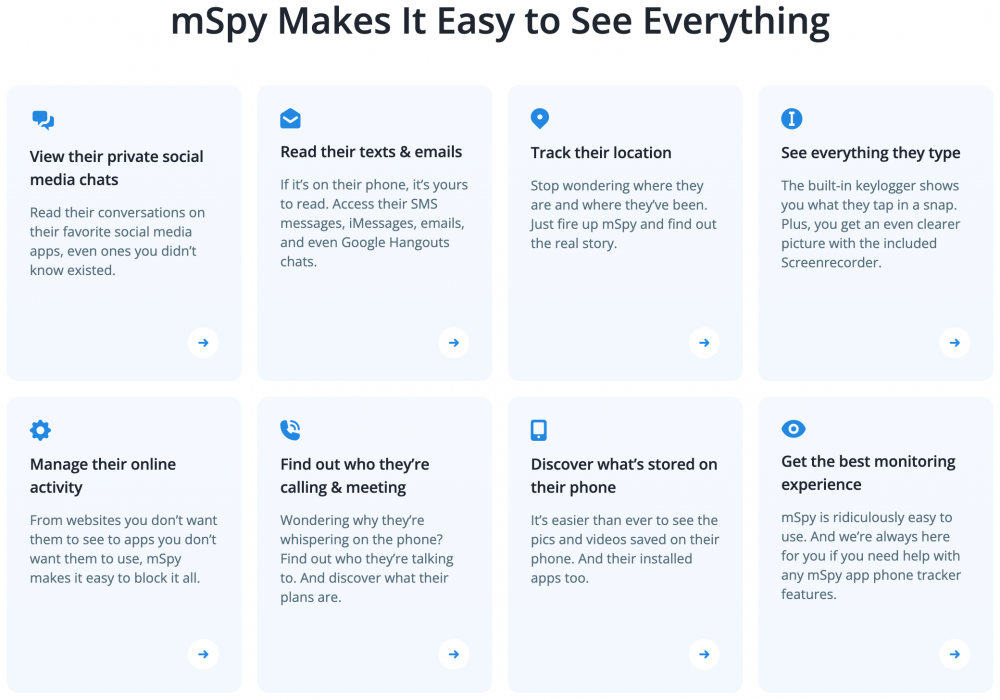 From advanced offerings to necessities, both Eyezy and mSpy have a diverse range of features. Choosing the right one boils down to the specific needs and preferences of the user.
👉 Compatibility: A Detailed Overview
Phone monitoring apps need to cater to a variety of devices to truly make an impact. Both Eyezy and mSpy offer support for the most common operating systems – iOS and Android. However, the specific requirements and compatibility aspects vary. Let's dissect this further:
Eyezy ensures a wide reach by accommodating various iOS and Android versions. Here are the specifics:
iOS Compatibility:
Without Jailbreak: Eyezy works smoothly with all iOS versions. The device needs to be internet-enabled. Physical access to the device is not necessary if you have the iCloud credentials and two-factor authorization is deactivated. If two-factor authorization is active or iCloud backup isn't enabled, physical access to the target device is necessary.
Android Compatibility:
Eyezy is compatible with Android 4+ devices. The target Android device must be connected to the Internet, and you need physical access to install Eyezy. However, tracking instant messengers and certain apps like Facebook, Skype, Viber, WhatsApp, Wi-Fi Networks, and Gmail necessitates rooting the target device.
mSpy aims to be accessible across platforms with varied requirements to suit both iOS and Android users.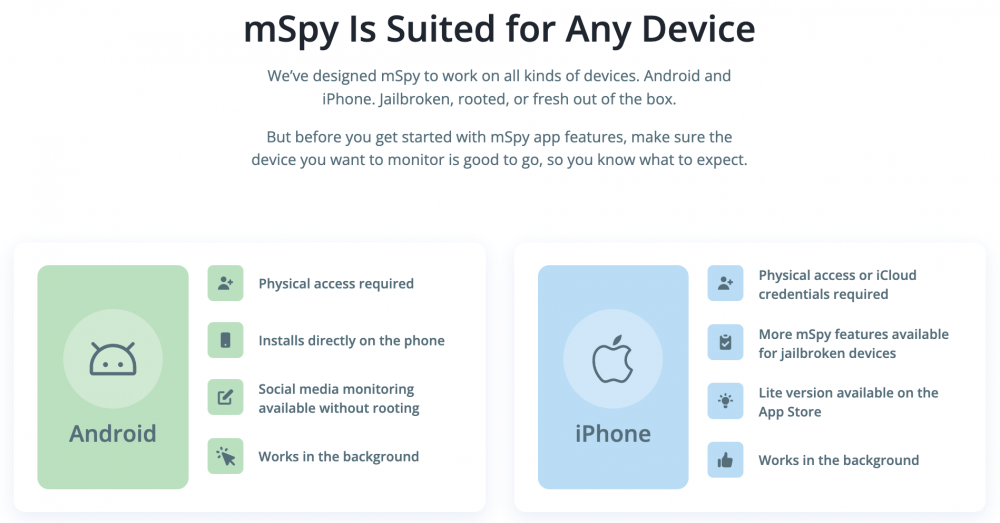 iOS Compatibility:
Without Jailbreak: mSpy is compatible across all iOS versions. The device must be internet-enabled. Physical access is needed if iCloud backup isn't activated on the monitored device, or 2-factor/2-step verification is enabled. The supported features include monitoring calls, oversight of the full contact list, text messaging, WhatsApp, browsing history, events, notes, and installed apps.
With Jailbreak: mSpy is compatible with iOS 11 – 14.8.1 (also depends on the device model). The iPhone or iPad must be connected to the Internet, and the device needs to be jailbroken. You also need physical access to the device to install mSpy. The supported features include monitoring communication apps, GPS location, text messaging (including recently deleted), phone calls, contact lists, emails, internet usage, and calendar activities.
Android Compatibility:
mSpy is compatible with fully operational Android 4+ devices. The device must be connected to the Internet, and physical possession is needed to install mSpy. Monitoring of instant messengers works on rooted Androids only. The supported features include monitoring communication apps, GPS location, text messaging, phone calls, contact lists, emails, internet usage, calendar activities, device wipeout, and more.
Both Eyezy and mSpy have carved their niche in the phone monitoring realm by ensuring wide-ranging compatibility, thereby catering to a broad spectrum of users.
👉 Pricing
The pricing of phone monitoring apps significantly impacts user choices. Both Eyezy and mSpy offer a variety of subscription plans tailored to meet diverse needs. Let's dive into the pricing details of each:
🚀 Eyezy operates on a simple premise: the longer the subscription, the more you save. They offer 1-month, 3-month, and 12-month plans, each unlocking access to all premium features, subject to target device compatibility.
Great for people who like
to work in their free time.

Great for people who like
to work in their free time.
Perfect for start-ups or
small companies.

Perfect for start-ups or
small companies.
Best for large companies
and enterprise.

Best for large companies
and enterprise.
However, the cost of an Eyezy subscription covers monitoring for a single device only. For multi-device monitoring, separate subscriptions are required for each device. They back their product with a 14-day money-back guarantee, applicable only if unsolvable technical issues are encountered within the first 14 days of use, as per Eyezy's refund policy.
If you're new to Eyezy, it's recommended to start with a 1-month subscription. This allows you to explore the service before committing to a long-term plan. Eyezy also offers a free demo version, giving you a taste of its robust functionalities before subscribing.
🕵️ mSpy offers different subscription packages with varied feature access. Like Eyezy, mSpy's pricing model encourages long-term commitments with its cheaper, extended plans.
Great for people who like
to work in their free time.

Great for people who like
to work in their free time.
Perfect for start-ups or
small companies.

Perfect for start-ups or
small companies.
Best for large companies
and enterprise.

Best for large companies
and enterprise.
Both Eyezy and mSpy aim to provide quality services at affordable prices. Both app refund policies are tied to technical issues, an aspect worth considering when deciding which app to choose.
Remember, phone monitoring solutions like Eyezy and mSpy are not merely a purchase, but an investment towards ensuring the digital safety of your loved ones or protecting your business's digital assets.
👉 User Interface: A Comprehensive Guide
The user interface (UI) of phone monitoring apps is a critical component that determines how smoothly users can navigate through the array of features. Let's dissect the UI aspects of both Eyezy and mSpy.
Eyezy's nerve center, the Control Panel, is where you manage all your surveillance activities. The meticulous design and user-friendly interface make it an intuitive and powerful tool.
Dashboard: Your gateway to the Eyezy experience. Here, you get an overview of connected devices, recent activities, GPS location, and device usage stats.
Device Management: This tab lets you add, remove, or configure the settings of the devices under your watch.
Alerts and Notifications: Customize what activities trigger alerts, define your notification preferences, and schedule 'Do Not Disturb' periods.
Account Settings: Update your account information, password, subscription details, and display preferences.
Understanding and customizing your settings will enable you to personalize your Eyezy experience, making it an invaluable tool for mastering digital surveillance.
Within the 'Settings' tab, you can:
Update Account Details: Keep your personal information and password current for security.
Review Subscription Details: Check your current plan, expiry date, and make upgrades if needed.
Customize Notification Preferences: Set triggers for alerts and schedule 'Do Not Disturb' periods.
Adjust Display Preferences: Personalize your dashboard layout and information display.
The mSpy control panel is your digital hub, where you control all the features mSpy offers.
Accessing the Control Panel: Log into your mSpy account to reach the control panel. The dashboard displays crucial information about the target device.
Device Information: Find essential details about the target device, like a model, operating system, and battery level.
Activity Graph: Visual representation of the device's activity over time, useful for spotting patterns or unusual behavior.

Feature Tabs: Access different features of mSpy:
Calls: Check all incoming, outgoing, and missed calls.
Text Messages: View all sent and received messages.
Location: Track the device's current location and history.
Geo-Fencing: Set geographical boundaries and get alerts when crossed.
Browsing History: See all visited websites.
Applications: Check all apps installed on the device and block inappropriate ones.

Settings: Customize your experience, manage account details, adjust notification settings, and more.
Both Eyezy and mSpy have designed their UI with the user in mind, ensuring an easy, efficient, and effective experience. Understanding the layout and features of these interfaces empowers you to leverage their full potential for your digital surveillance needs.
👉 Customer Support: Ensuring Seamless User Experience
Quality customer support is key in the digital surveillance industry, where issues can arise at any time, and users may need help navigating through certain features. Both Eyezy and mSpy provide exceptional customer support to help you utilize their applications effectively.
Eyezy: Personalized Assistance Around the Clock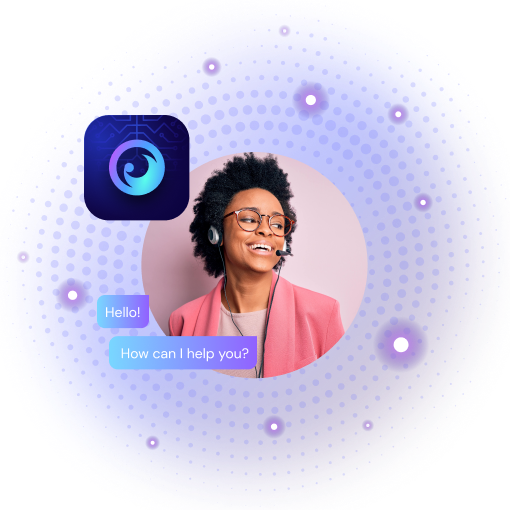 Eyezy believes in offering human-centered assistance. This belief manifests in the form of a responsive, friendly, and knowledgeable customer care team available 24/7. Here's what Eyezy's customer support can offer:
Best in Class Customer Care: Eyezy's team of customer support professionals is always on standby to assist you, regardless of the issue you're facing.
24/7 Availability: Day or night, weekday or weekend, Eyezy's customer care team is always ready to offer assistance.
Overcoming Obstacles: If you encounter any issues while using the Eyezy app, rest assured that their customer support team will help you resolve them promptly.
With Eyezy, help is always just a call or click away. Their commitment to top-notch customer support ensures you can use their services without any hindrance.
mSpy: Pioneering Support for a Superior Experience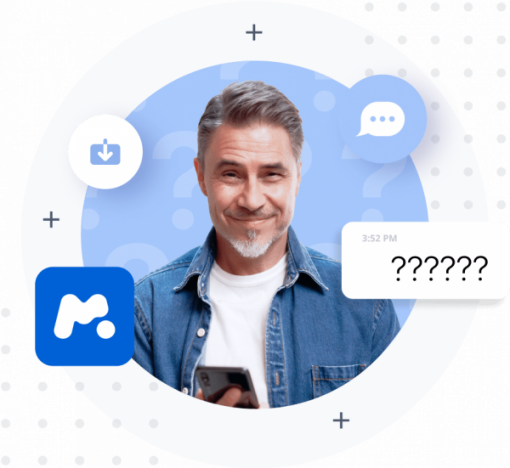 mSpy's customer support is focused on simplifying the experience of using its powerful software. They offer various forms of support to help users install and utilize the software optimally. Here are the options you can take advantage of:
mAssistance: For a premium fee, mAssistance offers priority access to top tech experts ready to assist you with any issues. They can remotely jailbreak or root your devices, install mSpy, or even help you optimize your phone.
Remote Assistance via TeamViewer: If you're having difficulty installing mSpy on a target device, mSpy's support managers can do it remotely for you using TeamViewer.
Support for Device Setup and More: mSpy's support team can assist you with setting up the device, answering any questions you might have, and resolving any issues you might encounter.
Device Security Checks: Worried about spy apps on your device? An mAssistance expert can scan for them and remove them, ensuring your privacy is protected.
Phone Optimization: If your phone is running slow, a mAssistance agent can optimize it and get it working like new again.
Support Priority Line: mSpy offers a Support Priority Line for a nominal fee. This service fast-tracks your queries, bringing you to the front of the line for faster resolution.
Multilingual Support: mSpy's customer support team can assist in several languages, ensuring clear communication no matter where you are.
Both Eyezy and mSpy are dedicated to offering outstanding customer support, ensuring users can rely on their services with confidence. Their teams are always available to provide the necessary assistance, allowing users to enjoy a seamless and worry-free experience.
👉 Privacy and Security: An Imperative in Digital Surveillance
In the realm of digital surveillance, the importance of privacy and security cannot be overemphasized. Both Eyezy and mSpy prioritize these aspects, ensuring users' data is protected and utilized legally and ethically.
Eyezy is a well-regarded phone tracking application used by thousands worldwide. Above all, it aspires to equip parents with a control app to safeguard their children. However, Eyezy unequivocally discourages and prohibits the misuse of the app for illicit activities.
Eyezy's commitment to privacy is unwavering, with rigorous measures in place to protect the user's data:
Data Privacy: Eyezy encrypts all collected data, shielding it from unauthorized access. Furthermore, Eyezy upholds a firm policy of not selling user data to third-party advertisers.
User Consent: It is illegal to track someone without their consent, and Eyezy stresses this fact. Therefore, it's crucial to obtain the consent of the person you're monitoring, ensuring transparency and trust.
Encryption: Upon account registration, Eyezy provides a private key, which serves as a crucial component for data encryption and account access restoration, if required.
Secure Key Storage: The private key is securely stored on Eyezy's servers for the duration of the active account and for one day post-account deletion upon request.
Data Protection Measures: Eyezy utilizes advanced hardware, software, and network scanning procedures in compliance with industry standards. They cooperate with third-party service providers that employ encryption and authentication to maintain data confidentiality.
Advanced Cryptography: Eyezy uses RSA (key size 4096 bit) and AES (key size 256 bit) to encrypt user data. The RSA key pair generated during signup is unique to each user and stored encrypted using AES 256.
Login and Decryption Process: For data decryption and account login, Eyezy uses the user's password to retrieve the original private key. The decrypted data is then made accessible to the user, ensuring privacy and security.
mSpy: Enhanced Privacy and Sophisticated Encryption
mSpy's devotion to privacy and security is seen in their adoption of advanced encryption technology and secure data handling practices:
Privacy Enhancement: mSpy leverages the Crypt key file method with asymmetric encryption to ensure that only those with the private mSpy key file can access the user's data.
Data Encryption: mSpy employs advanced encryption standards, storing all data imported from target devices securely on its servers. However, data downloaded by a user to their device is not encrypted, placing the responsibility of securing it squarely on the user.
Advanced Cryptography: Like Eyezy, mSpy uses RSA (key size 4096 bit) and AES (key size 256 bit) to encrypt user data.
Extra Layer of Encryption: mSpy's Crypt key file acts as an additional layer of encryption to the user's account, without replacing their password. This key is downloadable and must be kept confidential.
Continued Security Measures: mSpy's commitment to user safety is reflected in its ongoing security updates and improvements. Asymmetric encryption is part of their advanced security measures, safeguarding users' data effectively.
Eyezy and mSpy are both focused on ensuring their users' privacy and security. By using advanced encryption techniques and implementing rigorous data protection measures, these apps make sure that your data stays safe, your privacy is respected, and the law is adhered to.
🏁 Overall Verdict: Our Final Thoughts
When it comes to choosing the right mobile tracking application for your needs, the decision ultimately depends on your unique requirements and circumstances. Both Eyezy and mSpy have their strengths and limitations, and these should be carefully weighed against your personal needs.
Here's a side-by-side comparison table of Eyezy and mSpy:
| Features | Eyezy | mSpy |
| --- | --- | --- |
| Price | Affordable with different plans for various needs | Pricier but offers extensive features |
| Compatibility | Android and iOS | Android and iOS |
| Unique Features | The simplified user interface, easy-to-use tools | Advanced tracking features, mAssistance, Support Priority Line |
| User Interface | Simple, user-friendly | Detailed, may require a slight learning curve |
| Customer Support | 24/7 Customer Care | 24/7 customer support, mAssistance, and Support Priority Line |
| Encryption | RSA (4096 bit), AES (256 bit) | RSA (4096 bit), AES (256 bit) |
| Location Tracking | Real-time tracking with Geo-fencing capabilities | Comprehensive tracking with detailed location reports |
| Social Media Monitoring | Limited scope | Extensive coverage of social media platforms |
| Privacy & Security | High-level encryption, strict privacy policies | Enhanced encryption, strict privacy measures |
| Installation & Setup | Easy setup process | Assisted setup with mAssistance if needed |
Remember, the best way to make an informed decision is to try out both apps (they both have demo) and see which one fits your requirements the best. It's about finding the balance between keeping your children safe online and respecting their privacy.
Eyezy's strength lies in its simplicity and usability. Its intuitive interface is excellent for beginners, allowing easy navigation through its features. It provides strong encryption to ensure user data is protected, and the app has a robust 24/7 customer support team. However, if you're in search of more advanced tracking features, Eyezy might seem a bit basic.
On the other hand, mSpy offers a comprehensive suite of tracking tools, providing a more versatile solution for various monitoring needs. mSpy's advanced encryption techniques ensure high levels of data privacy and security. Additional customer support services such as mAssistance and Support Priority Line are a plus, providing dedicated help for customers who need it. However, these additional services come at a cost that might increase your overall expenditure.
It's also worth mentioning that both apps require the user's consent for monitoring, ensuring the ethical use of their services. This emphasizes the importance of privacy and lawful usage in the sphere of mobile tracking.
In conclusion, both Eyezy and mSpy provide strong mobile tracking services, each with its unique advantages. For those who prioritize simplicity and ease of use, Eyezy would be a strong contender. On the other hand, if the breadth of tracking features is your key consideration, mSpy would likely serve you well.
At the end of the day, it's all about choosing the service that aligns best with your needs, budget, and comfort level. Always remember to use such apps responsibly and in line with legal and ethical guidelines.
👉 FAQ