Have you ever wondered what your spouse is texting about on iMessage behind your back? I've been there before, constantly worried that my husband was hiding something from me. That's why I decided to take matters into my own hands and figure out a way to see his iMessages remotely.
After doing some research online, I found that the best way to monitor iMessages is by using a phone monitoring app. These apps run in the background without the user knowing, and allow you to view all of their texts, calls, media, and more. I tested out a few different options, and here's what I learned.
Quick Summary
I tested KidsGuard Pro, mSpy, and Eyezy to monitor my husband's iMessages without him knowing. KidsGuard Pro was the best for real-time sync and full history access. mSpy had great filters and fast syncing. Eyezy was completely hidden. All are good options depending on your needs.
✅ KidsGuard Pro provided the best overall experience with its real-time message syncing, ability to access full historical messages, and completely hidden app operation after installation. It gave me incredible insight into my husband's texts.
✅ mSpy was also robust, with fast sync speeds and advanced filters to view messages by date range. It has a slick dashboard to view iMessage conversations as well.
✅ Eyezy stands out for its 100% hidden app functionality, ensuring covert monitoring. If you need to monitor iMessages without any chance of detection, Eyezy is a leading choice.
✅ All three apps allow you to see iMessages from another iPhone discreetly. I recommend evaluating your specific needs and priorities to decide which option is the best fit. But you can rest assured that with the right monitoring app, you can view your partner's texts in secret and gain peace of mind.
How To Monitor and Read iMessage Without Jailbreak 🚫🔐
KidsGuard Pro ⭐️⭐️⭐️⭐️⭐️
✅

Easiest to set up using iCloud credentials

✅

Real-time sync of new messages

✅

Access texts from any date range

✅

View shared photos/videos

✅

Completely hidden from the user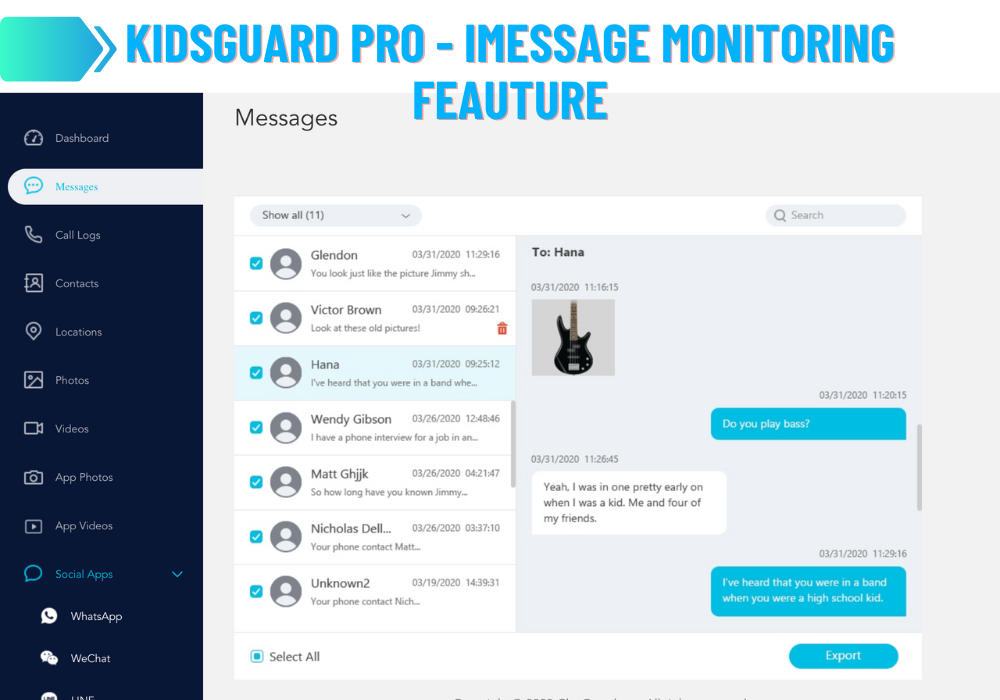 I have to say, KidsGuard Pro blew me away with how seamless it was to monitor my husband's iMessages. Once I entered his iCloud login, the app synced all of his texts within minutes. I could scroll back and view any past messages, even from years ago! It also updates in real time, so I can see any new incoming or outgoing texts instantly.
The dashboard makes it simple to navigate between contacts and dates. I can also see any photos or videos he's sent or received via iMessage. The best part is that the app icon is completely hidden after installation, so he has no idea I can read his texts! 🕵️‍♀️
Setting Up:
Ensure you have the target iPhone's iCloud credentials for the KidsGuard Pro remote setup. If two-factor authentication is enabled, be ready with an additional code sent to the target phone.
Once installed, access your device to view all iMessage activities.
The dashboard is your central hub. Click on the Messages section to check updates.
Features:
📞 Contacts and numbers listed on the left.
💬 Click a contact, see the conversation on the right.
📅 Every message is timestamped.
📩 Messages before app installation? They're trackable via iCloud backup.
⚡ Instant data sync for new messages.
How To Spy On Someone Else's iMessages – Alternatives 🔍
mSpy ⭐️⭐️⭐️⭐️⭐️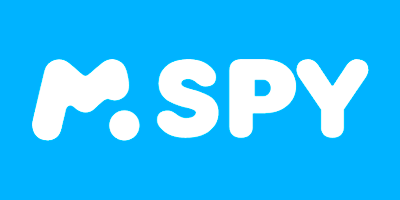 ✅

Access iMessages from the online dashboard

✅

Filter messages by date

✅

Photos and videos included

✅

Bit slower sync speed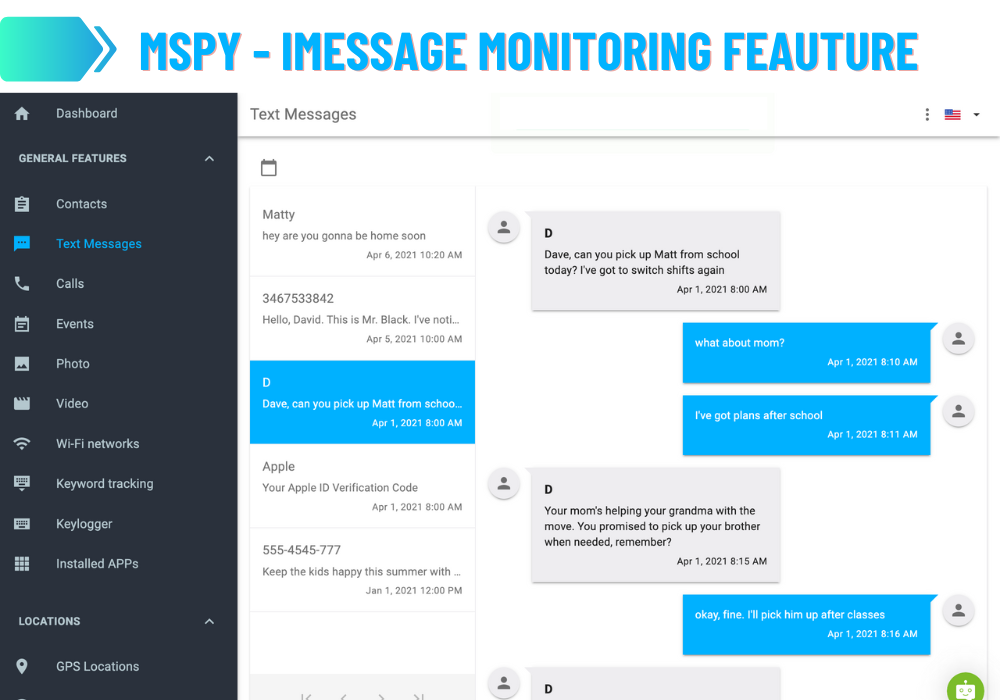 I also tested mSpy as an alternative and found it worked fairly well too. It doesn't have quite as fast of a sync as KidsGuard Pro, but I could still see my husband's full iMessage history within about 10 minutes of installing it.
mSpy also lets you filter messages by specific date ranges, which makes it easy to go back and look at any past convos. And of course, photos and videos sent through iMessages were viewable as well.
Setting Up:
Use the target iPhone's iCloud credentials.
After logging in, head to the Text Messages section.
Features:
📞 Contacts are neatly presented.
💬 Messages show up with timestamps.
🕐 Data sync speed: 5-10 minutes.
Eyezy ⭐️⭐️⭐️⭐️⭐️
If you want to monitor iMessages 100% secretly, Eyezy is a great hidden option.
With Eyezy, you can:
Install it without the user knowing – the app icon is hidden
See all of their iMessage conversations
View who they are messaging and what they are saying
Check any photos or videos sent/received
Access a complete message history in your dashboard
One of the key benefits of Eyezy is that it works in total hidden mode. Once installed on the target device, the app icon disappears completely. This prevents the user from knowing it is there or trying to delete it.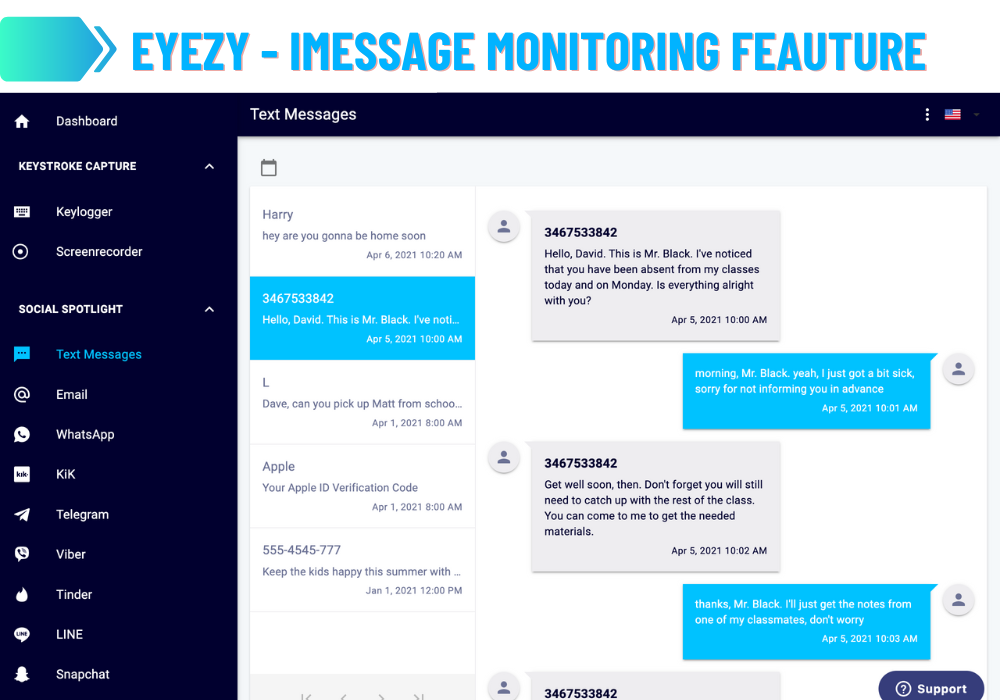 Eyezy makes iMessage monitoring intuitive.
📱 View Chats: Texts, photos, videos – see everything exchanged via iMessage.
🌐 Extensive Monitoring: Track both iMessage (blue bubbles) and non-iMessage conversations (green bubbles).
🎮 Stealth Mode: After installing Eyezy, the app goes incognito ensuring the user doesn't find out.
The installation is seamless. Once set up, your Control Panel becomes your window to the user's iMessage world.
This is critical if you want to monitor your child's iMessages without disrupting their normal iPhone use. If they knew an app was watching their texts, they would just find another way to message friends secretly.
But with the hidden mode in Eyezy, you can silently monitor all iMessage activity without detection. It ensures you have visibility into who they are messaging and what is being said.
While Eyezy doesn't have some of the advanced features like real-time sync or unlimited history access that KidsGuard Pro offers, it is a solid choice for completely covert iMessage monitoring. If you need to keep your tracking 100% undetected, Eyezy is a great option worth considering.
How To Spy On iMessage For Free 💸🚫
Totally free option
View texts from online account
Limited message history available

Usage:
Register and set up on the target iPhone.
Go to SMS under the Chats heading.
Features:
📞 All contacts show up.
💬 Access conversations with a click.
If you're looking for a free iMessage spying option, I would recommend checking out iKeyMonitor. You do have to jailbreak the device to install it, so it's a bit more technically involved. It lets you view texts from your online account, but only shows a limited message history – you can't go back very far. But if you just need to monitor recent iMessages, it gets the job done with no cost.
The Verdict: KidsGuard Pro, mSpy, and Eyezy Are All Solid Choices
After testing out all three options – KidsGuard Pro, mSpy, and Eyezy – I found that each has their own benefits for monitoring iMessages discretely.
KidsGuard Pro remains my top choice overall for its seamless setup, real-time syncing, full message history access, and completely hidden operation. It provides unparalleled visibility into iMessages remotely.
However, mSpy is also a robust option, especially if you want to filter and search messages by specific date ranges. It provides a decent sync speed and nice dashboard for viewing conversations.
And Eyezy stands out for its completely covert, hidden app functionality. If you need 100% undetected monitoring without any signs of tracking, Eyezy is a great pick.
So in summary:
KidsGuard Pro is best for real-time monitoring, full history access, and seamless operation.
mSpy shines for its advanced filtering options and fast-enough sync speed.
Eyezy is ideal if complete hidden operation is your top priority.
All three options get the job done for monitoring iMessages without your partner knowing. Each caters to slightly different needs and priorities. Evaluate which features are most important to you to decide which solution will work best. But rest assured – you have solid choices for discreetly keeping tabs on your significant other's iPhone messages.
I now have total peace of mind being able to read my husband's iMessages remotely whenever I want. I never have to wonder what he's texting about anymore! I would highly recommend KidsGuard Pro to any husband or wife who needs to discreetly monitor their spouse's iPhone messages. It's provided me invaluable insight into my relationship. 👍
Let me know if you have any other questions! I'm happy to share my experience with iMessage monitoring and which app worked best. Wishing you the best of luck! 🤞
👉 Frequently Asked Questions
I hope these answers help explain how you can monitor iMessages from another iPhone! Let me know if you have any other questions.